A tantalizing night in Tinseltown filled with twists & terror.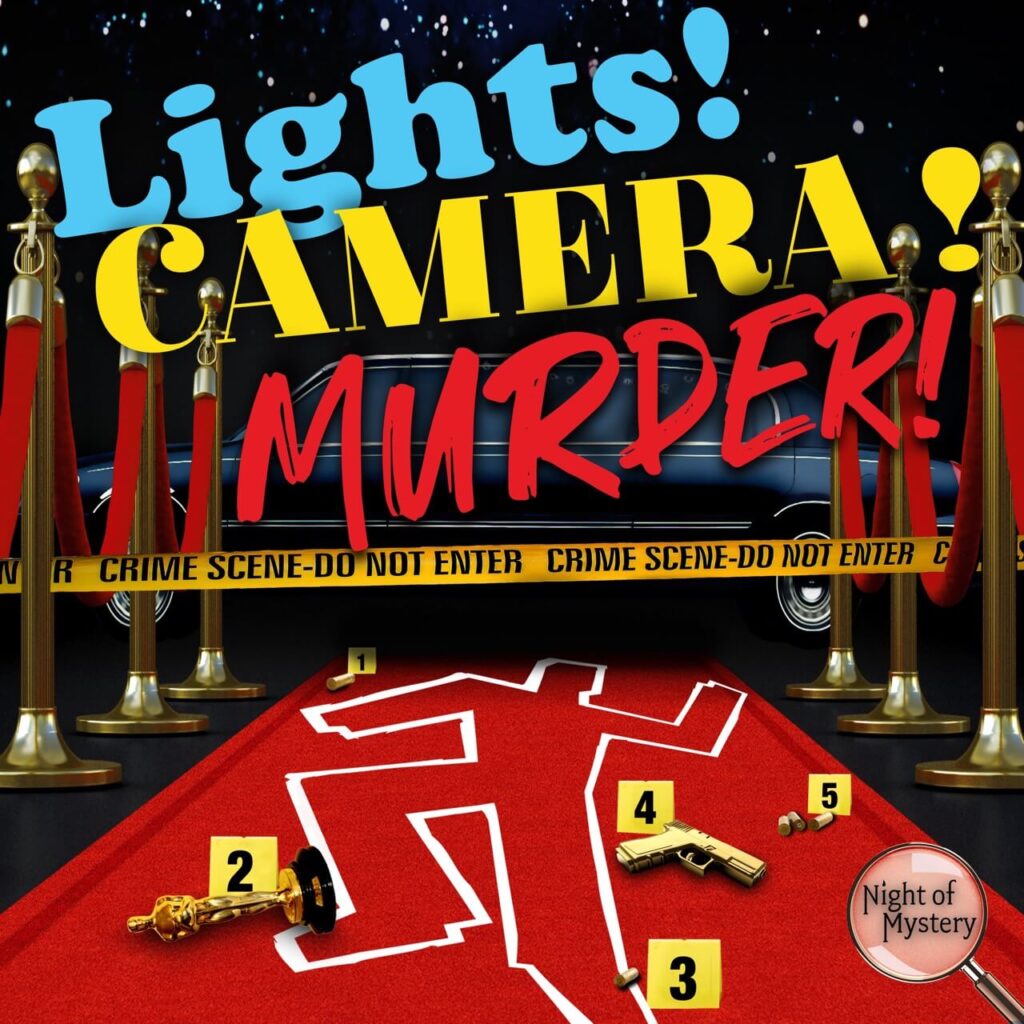 A tantalizing night in Tinsiltown filled with twists and terror.
After a night of accolades at the Academy Awards Show, you will attend  the A-list after-party hosted by millionaire Vanity Affair. While socializing and schmoozing with Hollywood's elite, careers will be made, secrets will be revealed, scandals will be broken and a homicide will happen.
With a V.I.P. victim and the celebrities all suspect, you will be called upon to find the criminal by cracking this red carpet caper.
Will it be an aspiring actress, tired of living in the shadows?
A livid lover who has been pushed too far?Or possibly
the teen starlet trying to attract a more mature audience?
As the night unfolds at this Hollywood murder mystery party, so will a web of lies and scandals intricately woven to point you to a killer.It is up to you to uncover the clues or the culprit will remain concealed.
Come walk the blood red carpet for a night of secrets, celebrities and scandal.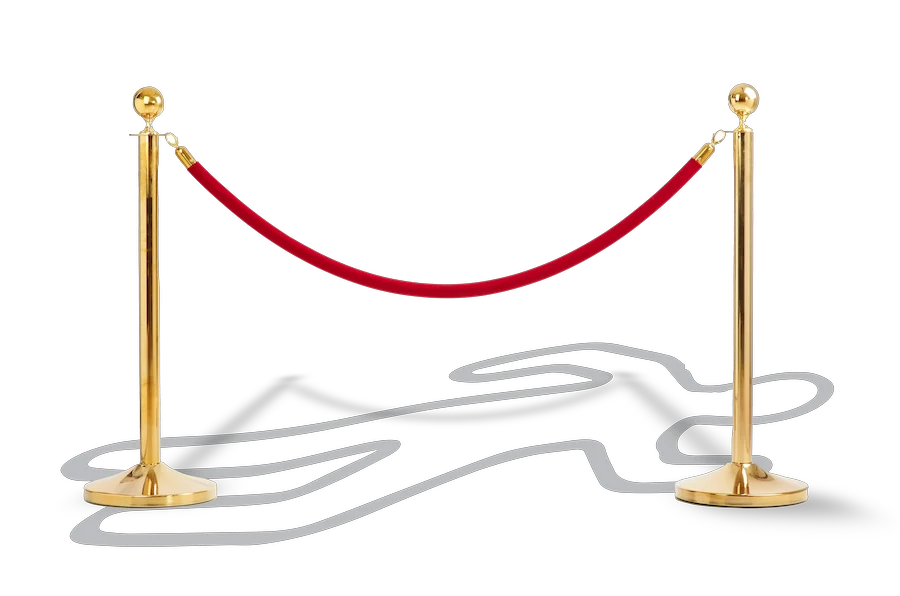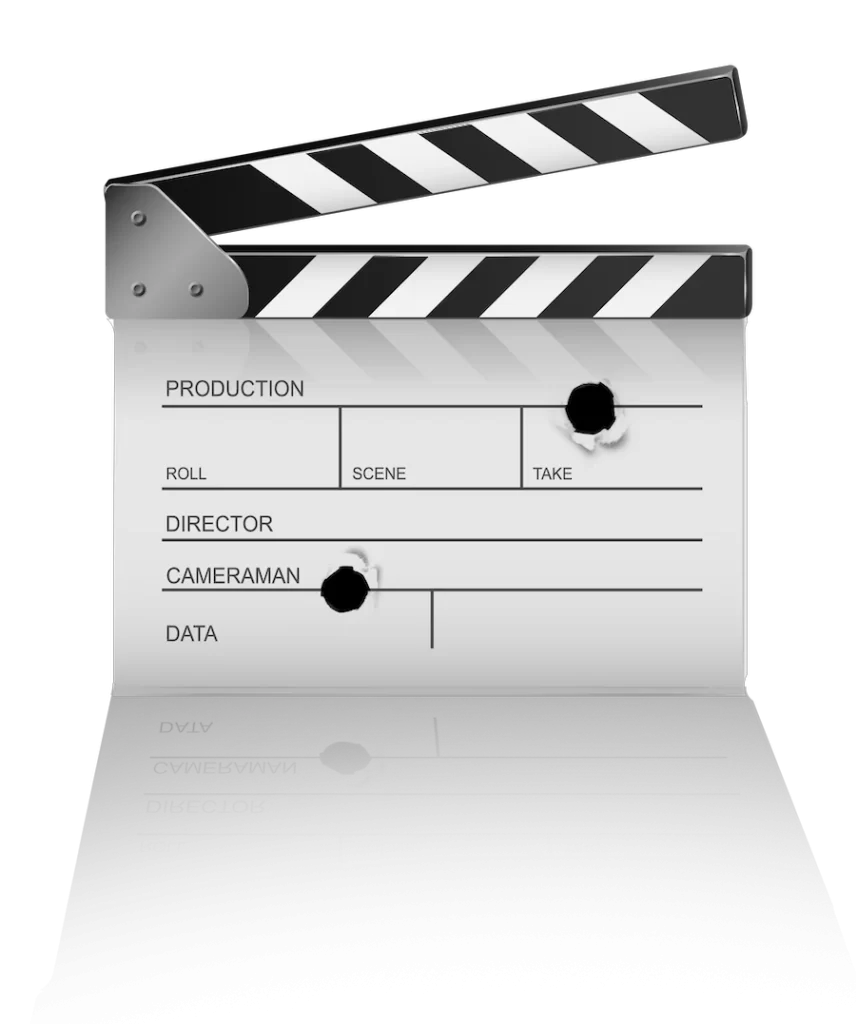 *Note that the cast listed below is provided only to give an idea of the types of roles available in this Hollywood murder mystery party, and not presented in any order relevant to the plot. 
Not all cast members are included in every version.
Vanity Affair
Millionaire

While Vanity's wealth can't buy them starpower, it can fund the most elaborate post-Oscar bash around. As the center of attention for the party, they will not let anyone steal the show.
Dana Darling
Hollywood Diva

As a matriarch on the Hollywood scene, her award filled career does not include an Academy Award, even after 15 nominations. Will this be the year she changes that?
Angel Wood
Actress

This talented actress will do anything to get what she wants--whether it is an award, a leading role in a movie or the affection of a handsome actor.
Steffi Wood
Aspiring Actress

As the little sister to Angel, Steffi has lived in her shadow far too long and is certain that she will make a name for herself before the night is through!
Jada Broken
Actress

A top-notch actress who often gets second-rate treatment, Jada's engagement was disrupted by Angel Wood and now her acting career may be as well.
Dana Darling
Hollywood Diva


Avery Scout
Hollywood Agent
T. Redd
Aspiring Rap Artist
Bobby Calling
Casting Director
J.J. Scoop
Entertainment News Reporter
Ward Winner
President of the Academy
Mario Talent
Aspiring Actor
Penelope Hughes
Director's Wife
M.C. Award
Awards Show Announcer
A picture is worth a thousand words, so take a look at actual Hollywood murder mystery party events hosted by our customers.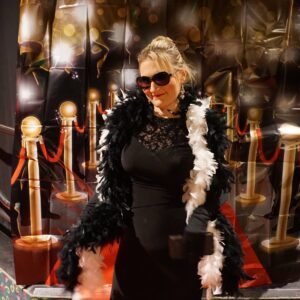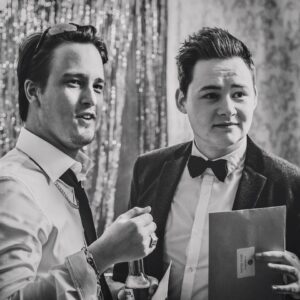 "I hosted my first party and I was scared that if anyone could fail such a flawless package it would be myself. But this kit makes it so so easy and fun. Lots of room to make it your own and not cookie cutter, but always super straight forward! I can't wait to host another onell! Thanks Night of Mystery!"
"I purchased the Night Of Mystery packet for a work team building event. All of my co-workers said it was the best team event they've been to. The packet was very straightforward and had so many ideas and tips to help make running the event super simple. Highly recommend!"
"I've had three parties over the years. This year we will be doing it again! Normal parties have their groups. High school over there, church over there, family over there. Well with the murder mystery dinner there is none of that. Plus your free to not be you for the night. Every party has been a success! Last one we had over 100 people come."
Are You Up for
the Challenge?