Totally Rad 80s Prom Gone Bad
A Night of Mullets and Mystery!
**Virtual version available!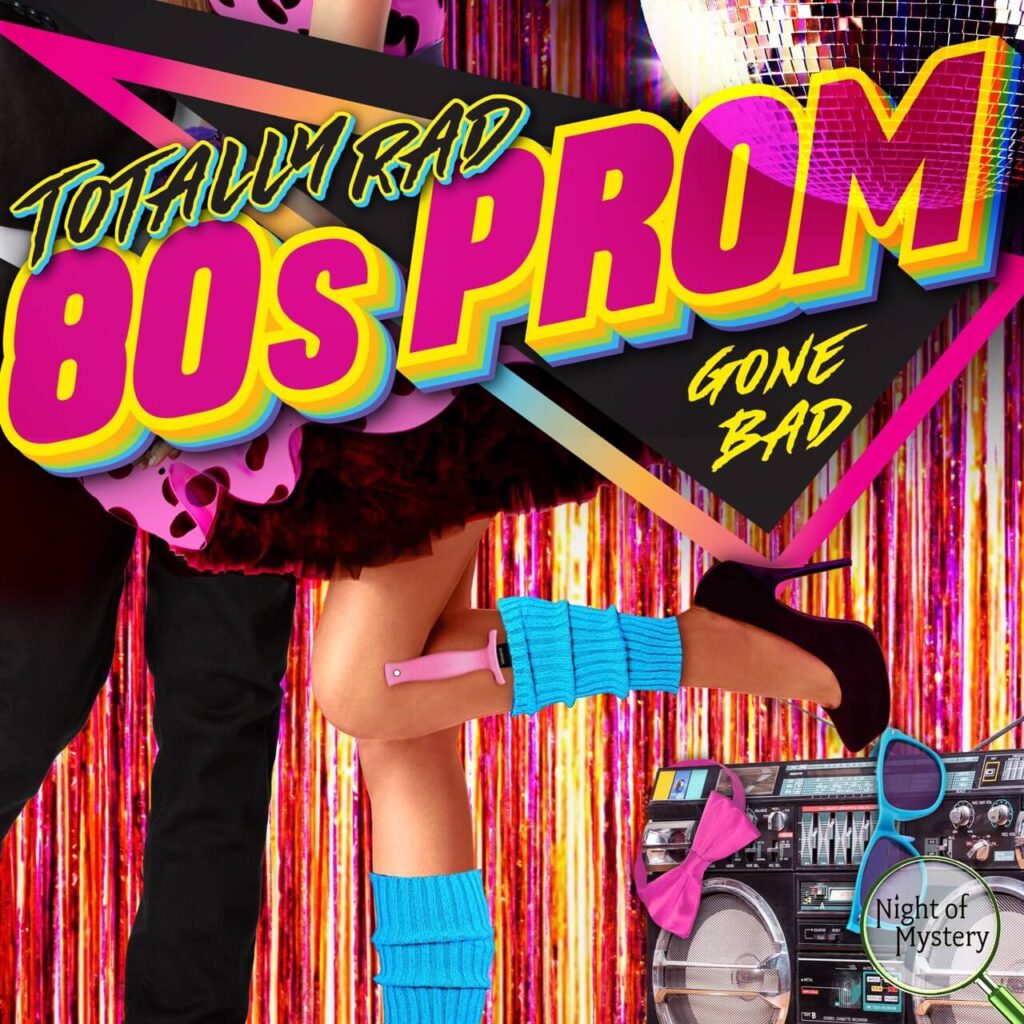 A Night of Mullets and Mystery!
With their high school career coming to an end, the students of Mayhem High find themselves battling it out over grades, popularity, affection, class rankings and what they all have been focused on for years… Who will be awarded the prom king and queen title?
Will it be the class president who is looking to extend his reign past the student council?
The pompon captain who has used her moves to land more than a prom court nomination?
Or possibly the math team captain who is desperate to make his name in something other than academics.
As the night unfolds, the royalty will be rewarded and an innocent life will be claimed. From the preppie to the punk rocker, the spaz to the stud, the jock to the jilted—all are suspected although only one is to blame. Can you find
the culprit in this crazy madness that is filled with neon, naughtiness and narcissistic behavior?
Join these Totally Tubular Teens and Far Out Faculty for a Night Of Mullets and Mayhem!
We have a virtual version of this 80s prom murder mystery party that can be played in an online platform!
– Be sure the "Virtual" button is selected when purchasing.
Download for Virtual Intro file found below in versions section.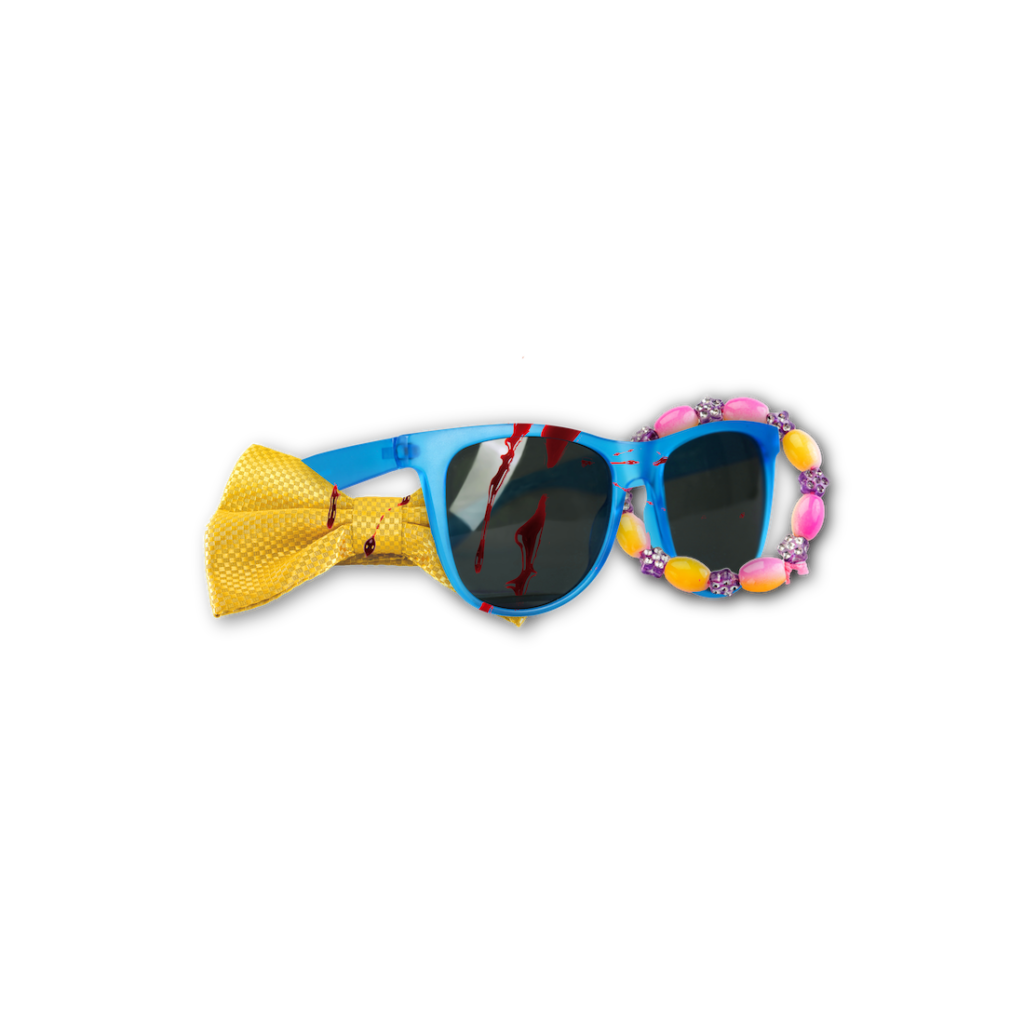 *Note that the cast listed below is provided only to give an idea of the types of roles available in this 80s prom murder mystery party, and not presented in any order relevant to the plot.
Not all cast members are included in every version.
Peter Prez
Senior Class President

For the past four years, this preppie hasn't wanted anything more than to rule the school. Peter has lobbied hard for being elected the prom king and won't let anything stand in the way!
Sarah Social
Senior Class Vice-President

A valley girl at heart, Sarah is responsible for, like, planning ALL the details of the prom, and making sure things go exactly according to plan—her plan!
Debbie Taunte
Senior Class Treasurer

Spoiled to the bone, this wealthy woman has a way with money and a way of using it to get whatever she wants!
Clerical Katie
Senior Class Secretary

Harboring more than the class records, Katie's spaz-tastic personality will stop at nothing to make sure she does not get overlooked...again!
Bobby Backer
Jock

As the leader of the Ravens baseball team, Bobby has made several enemies by using his influence to get what he wants!
Sally Spirit
Cheerleader

After Sally's recent split with Bobby, it is hard to say if she wants him back or wants revenge.
Kevin Catcher
Baseball Player
V.P. Patterson
Vice Principal
Coach Walters
Baseball Coach
Cindy Sensational
Class Sweetheart
Alan Algebra
Math Team Captain
Dolly Dancer
Pompon Captain
Principal Simpson
Principal
A picture is worth a thousand words, so take a look at actual 80s prom murder mystery party games hosted by our customers.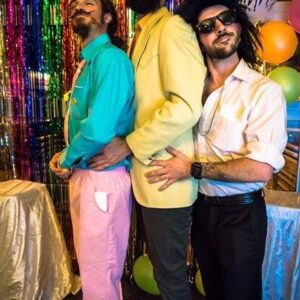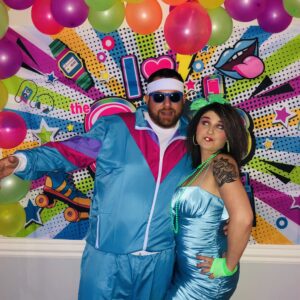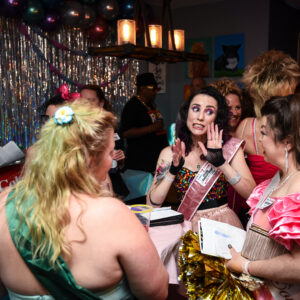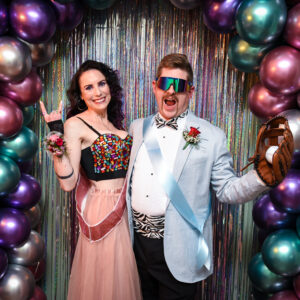 "I hosted my first party and I was scared that if anyone could fail such a flawless package it would be myself. But this kit makes it so so easy and fun. Lots of room to make it your own and not cookie cutter, but always super straight forward! I can't wait to host another onell! Thanks Night of Mystery!"
"I purchased the Night Of Mystery packet for a work team building event. All of my co-workers said it was the best team event they've been to. The packet was very straightforward and had so many ideas and tips to help make running the event super simple. Highly recommend!"
"I've had three parties over the years. This year we will be doing it again! Normal parties have their groups. High school over there, church over there, family over there. Well with the murder mystery dinner there is none of that. Plus your free to not be you for the night. Every party has been a success! Last one we had over 100 people come."
Are You Up for
the Challenge?