An Eggcellent Escape Room Game for Your Little Bunnies!
Check out the steps of how the Great Egg Escape Easter escape room game will play out!!!
1. Start the game with a riddle
The Gamemaster will start by reading a riddle that will tell the kids where to find the first set of eggs.
2. Set a timer for 45 minutes
The timer can be set longer/shorter to make the game easier/harder.
3. Gather eggs to uncover clues and solve puzzles
The kids will use the clues they find inside the eggs to solve a puzzle of some sort and find a code.
4. Decipher codes and continue
The kids will use that code to "unlock" the next riddle which will start the next round.
5. Solve the challenges to win — in time! 
After completing 4 challenges, the final puzzle will give the kids a code to "unlock" their Easter goodies (or prize you provide) – hopefully within the set time period!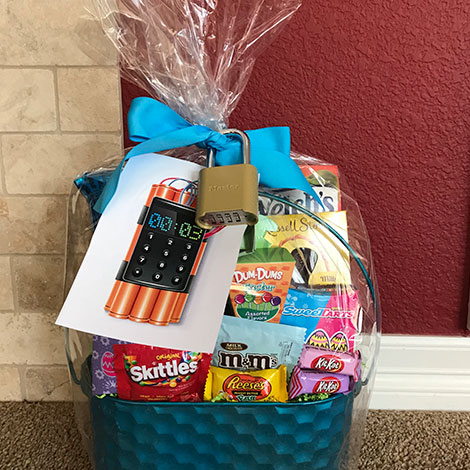 Check out our playlist selections for this mystery!
Music Ideas for this Easter Escape Room Game
Click on the image to get to our Spotify Playlist for this party!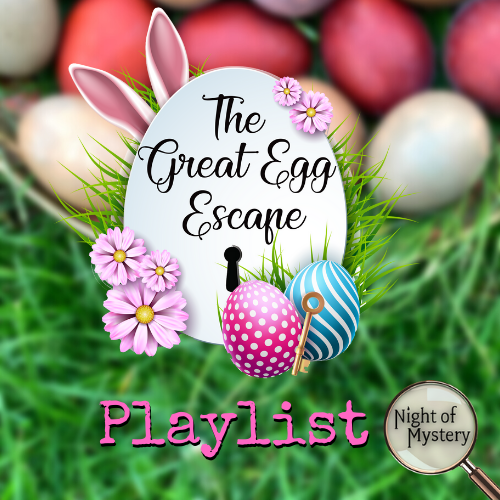 A game where the kids will play work together to solve challenges, puzzles, etc. to "escape" – or in this case, unlock their Easter basket/goodies – before a set time.
– There are 4 rounds of challenges in this game.
– The challenges in this game are all age-appropriate and Easter-themed.
Please see the "How to Play" section directly above for more information about this Easter escape room game!
The Great Egg Escape is for kids 8-12, although younger/older kids can always play along.
As many kids as you want!
With more than 6 kids, we suggest you divide into teams.
Are You Up for
the Challenge?