A Night of Terror and Turmoil in Transylvania!
**Virtual version available!
All of the underworld is invited to Dracula's Birthday Celebration!!!
As the members of the haunting and haunted gather at the desolate Transylvania castle, this will be an evening away from mortals where the supernatural community can come together to celebrate and carouse!
During the night of spooktacular fun, one of the party-goers will end up in a grave they have dug for themselves. Desperate to avoid becoming victims themselves, the ghoulish guests will seek out the culprit in their midst
Perhaps the murderer will be the bewitching witch with a cross to bear?
A mollified mummy who needs to keep things under wraps?
Or possibly a vindictive vampiress who was once bitten twice shy?
What lies ahead is a hauntingly complex night during which the spooky and the spirited collide to solve a mystery designed that will leave you spellbound.

We have a virtual version of this vampire murder mystery party that can be played in an online platform!
– Be sure the "Virtual" button is selected when purchasing.
— Download an intro file for the virtual version below in the versions section.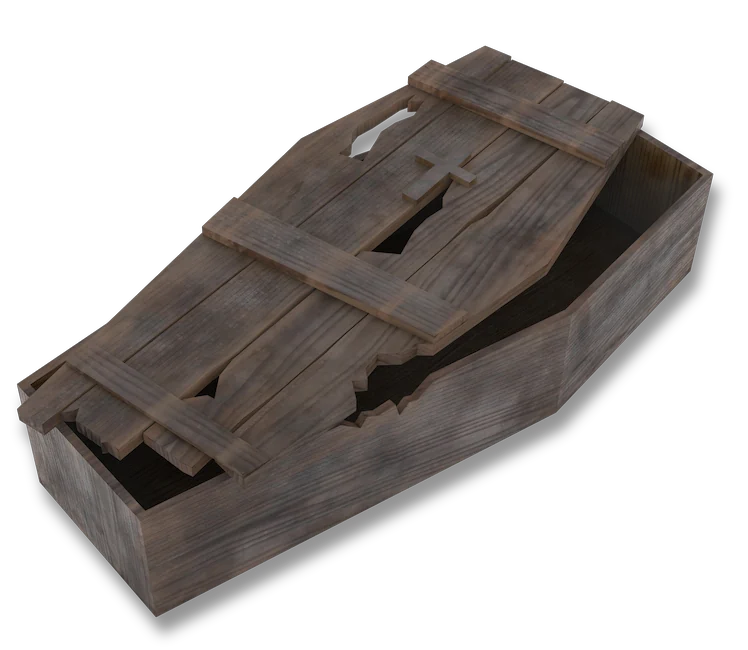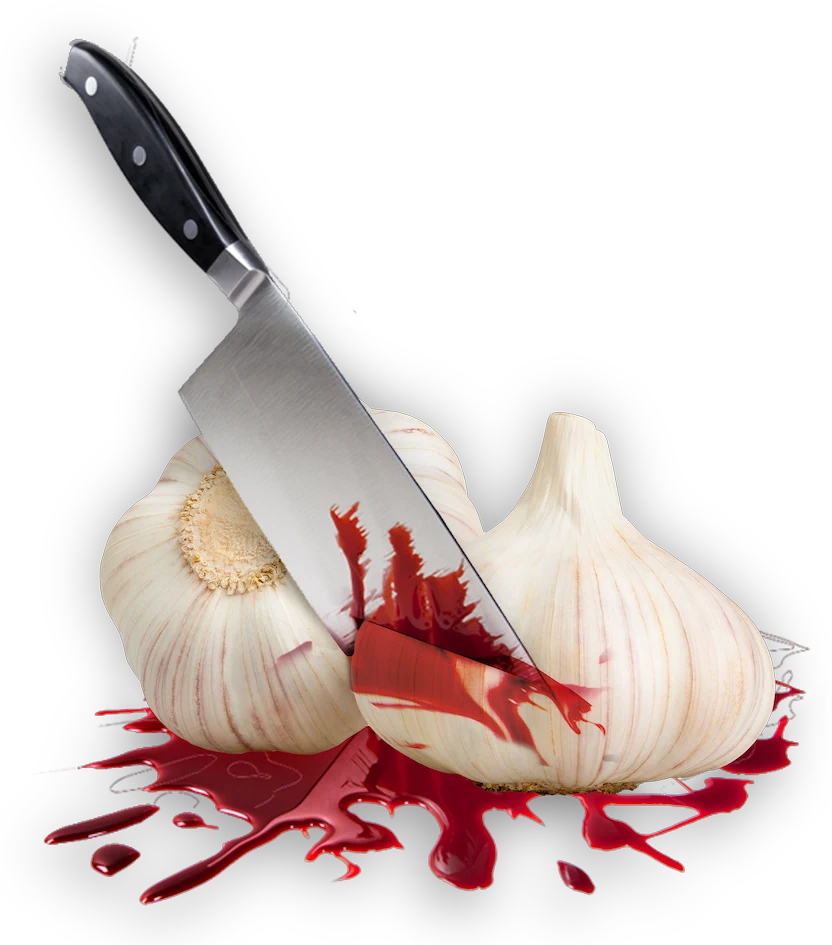 *Note that the cast listed below is provided only to give an idea of the types of roles available in this vampire murder mystery party, and not presented in any order relevant to the plot. 
Not all cast members are included in every version. 
Dracula
Vampire

As Dracula celebrates five full centuries of life, there is little the birthday boy would not do to ensure he lives on to 1,000!
Draculina
Vampiress

After sucking her fair amount of blood in the kingdom, this wild one has settled down with the most eligible bachelor in town. To assert her worth and show her undying love, Draculina is throwing Dracula the party of a lifetime!
Frankenstein
Monster

Created by a scientist, this beast-like barbarian will not let anything get in the way of his goal of establishing a legacy.
Bernice
Frankenstein's Bride

Happily wed to the monster of her dreams, Bernice has big plans for her family's future… and will not let anything stop her!
Willow
Witch

A sorcerer to be reckoned with, Willow will make sure their are in charge of meeting everyone's magical needs, including their own.
Fangs
Werewolf

In charge of castle security, this natural vampire enemy has become one of Dracula's closest confidants and guardians of security in the kingdom.
Eddy Muenster
Herman and Lily's child
A picture is worth a thousand words, so take a look at actual vampire murder mystery party events hosted by our customers.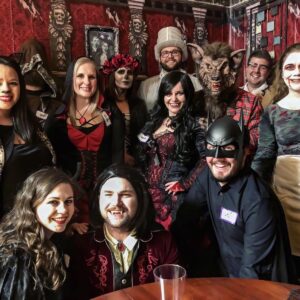 "I hosted my first party and I was scared that if anyone could fail such a flawless package it would be myself. But this kit makes it so so easy and fun. Lots of room to make it your own and not cookie cutter, but always super straight forward! I can't wait to host another onell! Thanks Night of Mystery!"
"I purchased the Night Of Mystery packet for a work team building event. All of my co-workers said it was the best team event they've been to. The packet was very straightforward and had so many ideas and tips to help make running the event super simple. Highly recommend!"
"I've had three parties over the years. This year we will be doing it again! Normal parties have their groups. High school over there, church over there, family over there. Well with the murder mystery dinner there is none of that. Plus your free to not be you for the night. Every party has been a success! Last one we had over 100 people come."
Are You Up for
the Challenge?