Enter a world of fabulous freaks & exotic acts!
The Greatest Mystery On Earth!
Anxious to bolster his small, dog-and-pony show-like circus to a spectacle rivaling Ringling Brothers, Harold Hargove's desperate attempts to lure audiences with jaw-dropping attractions have created rivalries that extend beyond the center ring.
As the pressure builds for everyone–performers, guests, and managers– a murder is committed that steals the show… and you are left to uncover the culprit before the final act.
Was it the raging ringmaster in an attempt to clean up the spectacle?
The talented tightrope walker whose fall took them out of the limelight?
A revolting roustabout with revenge in his veins?
Or possibly a possessive performer whose death-defying demeanor went too far…
In an intense world of illusion and intrigue, you must rely on your wit and intuition to find the killer before the grand finale of this circus murder mystery party!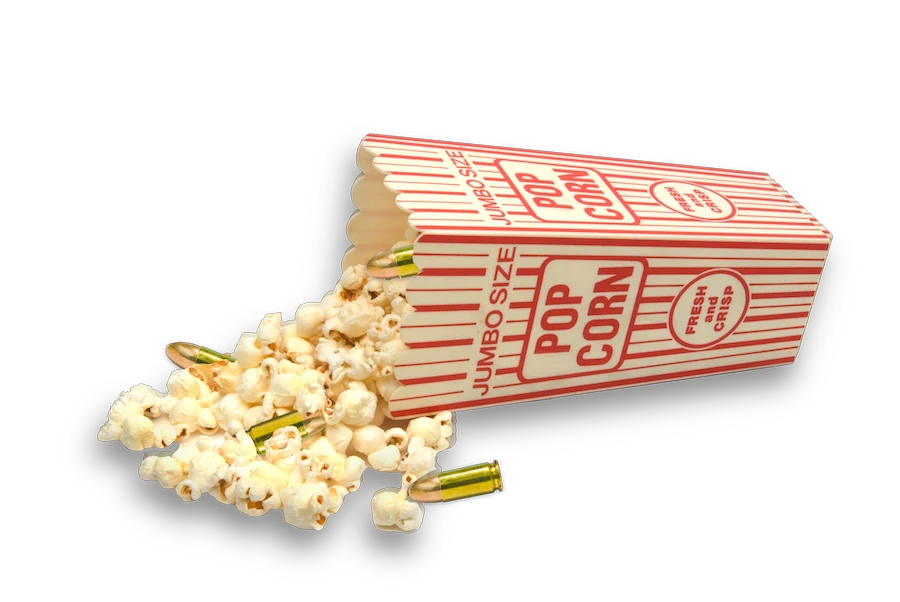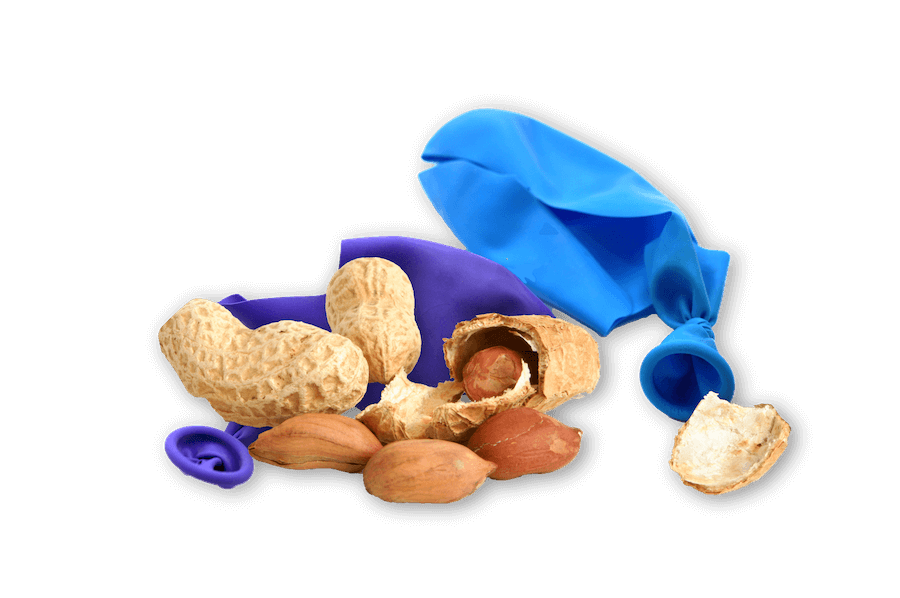 *Note that the cast listed below is provided only to give an idea of the types of roles available in this circus murder mystery party, and not presented in any order relevant to the plot. 
Not all cast members are included in every version.
Harold Hargrove
Bossman

As owner of the circus, Harold has been cleaning up his image and the circus to make it succeed. Whether his tactics are legal or lethal is the question.
Matilda Hargrove
Harold's wife

Even though she is not in command, others may differ with that opinion. Even with her exquisite tastes, there is little this woman cannot get. Or that Harold will get for her.
Boomer Jackson
Ringmaster

The voice of the circus, Boomer is in charge of the performers and commanding the perfect show…his job depends on it.
Finley Fiscal
Ticket Taker

Being your first impression as you enter the show, Finley is one who has mastered their appearance… but what is hiding under the exterior?
Ariel Swinger
Trapeze Artist

Currently performing in the center ring, some believe Ariel got her position by luck, some by talent and still others by her connections.
Robert Flyer
Catcher

As Ariel's sidekick, Robert gets little credit for the fame that she claims, but she would be nowhere without him.
Ricky Mammal
Menagerie Man
Payton Protector
Head of Security
Patty Pachyderm
Animal Performer
Rowan McGregor
Midway Director
Skylar Toppolet
Tightrope Walker
Casey Saber
Sword Swallower
A picture is worth a thousand words, so take a look at actual circus murder mystery party events hosted by our customers.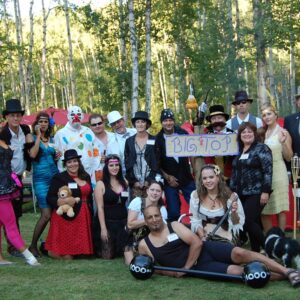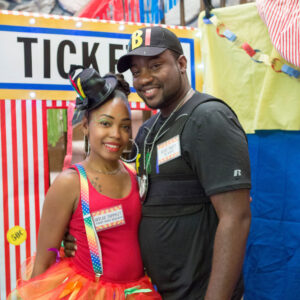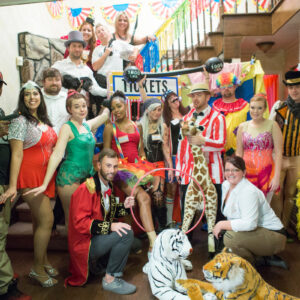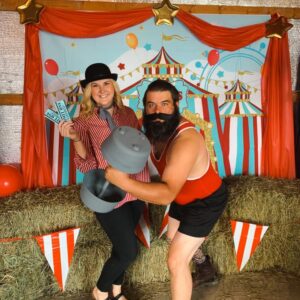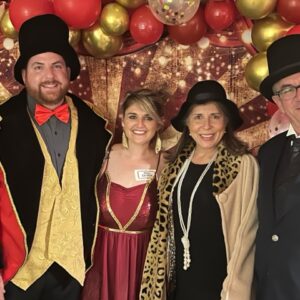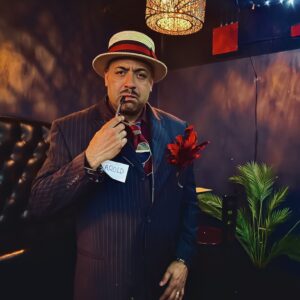 "I hosted my first party and I was scared that if anyone could fail such a flawless package it would be myself. But this kit makes it so so easy and fun. Lots of room to make it your own and not cookie cutter, but always super straight forward! I can't wait to host another onell! Thanks Night of Mystery!"
"I purchased the Night Of Mystery packet for a work team building event. All of my co-workers said it was the best team event they've been to. The packet was very straightforward and had so many ideas and tips to help make running the event super simple. Highly recommend!"
"I've had three parties over the years. This year we will be doing it again! Normal parties have their groups. High school over there, church over there, family over there. Well with the murder mystery dinner there is none of that. Plus your free to not be you for the night. Every party has been a success! Last one we had over 100 people come."
Are You Up for
the Challenge?