A sinister night of sleuthing, scandals and secrets in the city of sin!
What happens in Vegas, stays in Vegas!
As the largest and most extravagant casino on the Las Vegas strip, The Paramount Casino is throwing a  party of epic proportions. With the highest rollers and the gutsiest  gamblers, the stakes are going to be high and there is no limit to what could happen.
Everyone who is anyone in Vegas is sure to be in attendance for this grand event. From the powerful politician to the sexy showgirl, the cunning cocktail waitress to Elvis himself–the guest list is as unlimited as the possibilities of how the night will end.
Like everything else in Vegas, the party will be a gamble and there is no certainty to the events of the evening. Whose secrets will be exposed? Which lies will be uncovered? And who will fall victim to the lawlessness of the night? Your bet is as good as mine.
Be prepared for a sinister night in a city known for its secrets and its scandal at this casino murder mystery party!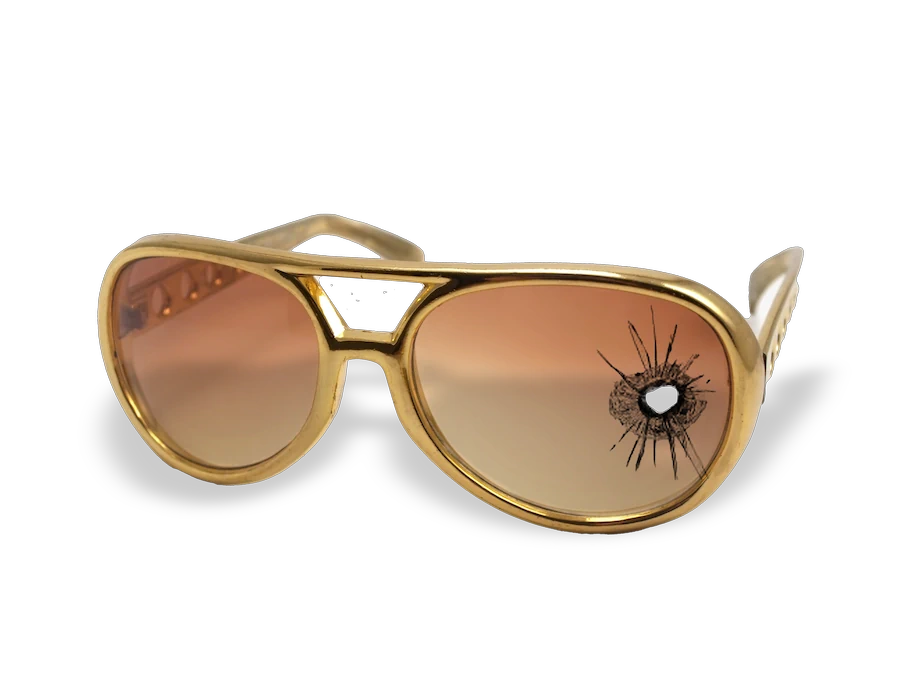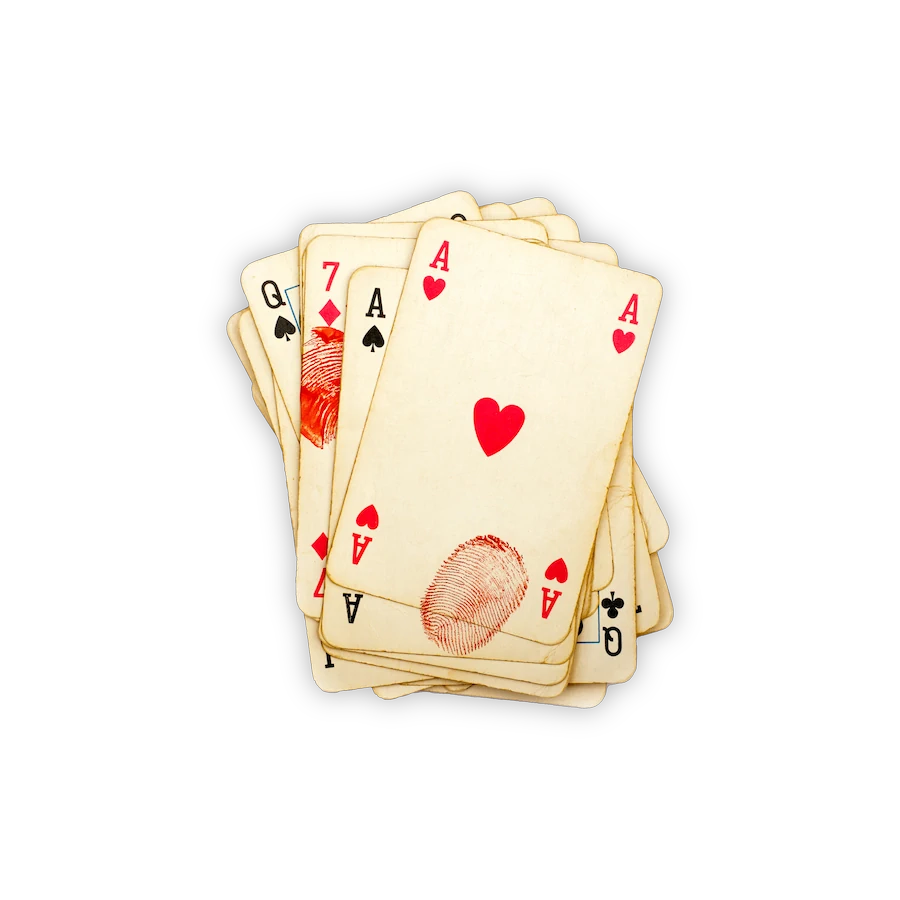 *Note that the cast listed below is provided only to give an idea of the types of roles available at this casino murder mystery party, and not presented in any order relevant to the plot.
Not all cast members are included in every version.
Bobby Flynn
Casino Owner

The owner of the Paramount Casino, the largest and grandest casino on the Las Vegas strip, Bobby is a man you won't want to betray—the result could be deadly!
Alanna Flynn
Casino Owner's Wife

A former beauty queen, Alanna now rules the entertainment side of the Paramount. Alanna's time in the lounge has made her knowledgeable about much more than show tunes.
Madison Flynn
Floor Manager

Madison is aware that the profits from the casino are dwindling…and they can't be attributed to gambling losses. Madison's job may be on the line if she can't find the thief.
Cole Conway
Sports Book Manager

Working in the casino sports book allows Cole to monitor everyone's sports bets. Cole knows who is truly winning (and losing) in the Paramount.
Jack Black
Blackjack Dealer

Jack is the popular employee at the Paramount, but he is trying to change that. He has been spotted in some secured areas of the casino. Could he be the thief or was he tracking one?
Paul Piano
Lounge Singer

Late nights in the lounge leave Paul singing a lonely tune. Trouble is Paul wants something his bankroll can't afford.
Senator Justice
US Senator
Mimi Martini
Cocktail Waitress
Security Sam
Security Manager
Jacquelyn Justice
Senator's Wife
Clean Jean
Hotel Concierge
A picture is worth a thousand words, so take a look at actual casino murder mystery party events hosted by our customers.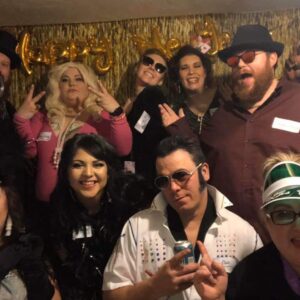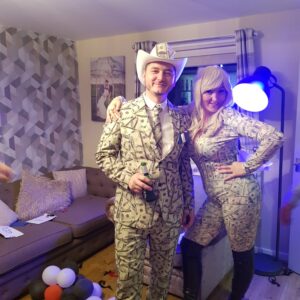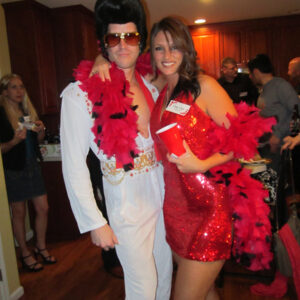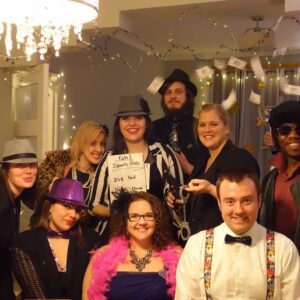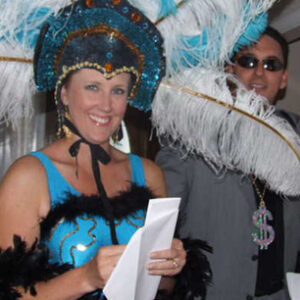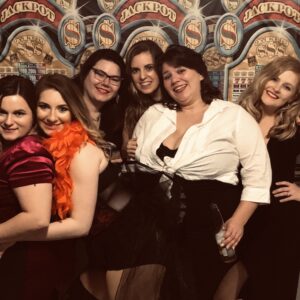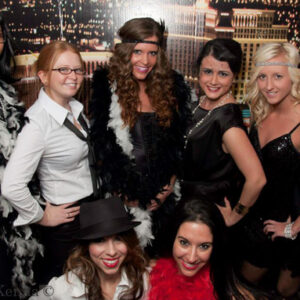 "I hosted my first party and I was scared that if anyone could fail such a flawless package it would be myself. But this kit makes it so so easy and fun. Lots of room to make it your own and not cookie cutter, but always super straight forward! I can't wait to host another onell! Thanks Night of Mystery!"
"I purchased the Night Of Mystery packet for a work team building event. All of my co-workers said it was the best team event they've been to. The packet was very straightforward and had so many ideas and tips to help make running the event super simple. Highly recommend!"
"I've had three parties over the years. This year we will be doing it again! Normal parties have their groups. High school over there, church over there, family over there. Well with the murder mystery dinner there is none of that. Plus your free to not be you for the night. Every party has been a success! Last one we had over 100 people come."
Are You Up for
the Challenge?