It will be a reunion you won't forget… if you live to tell about it!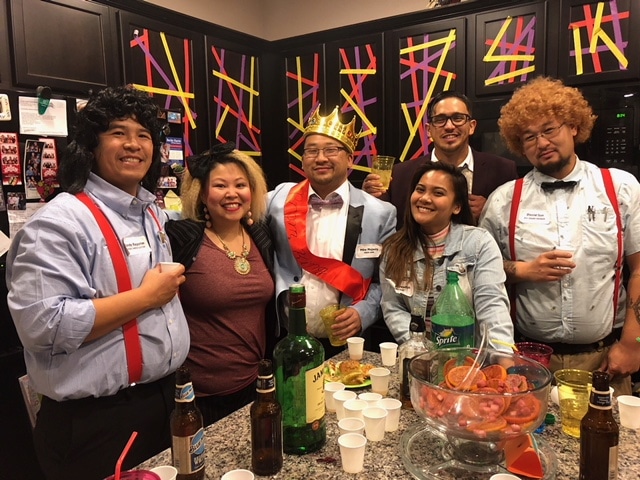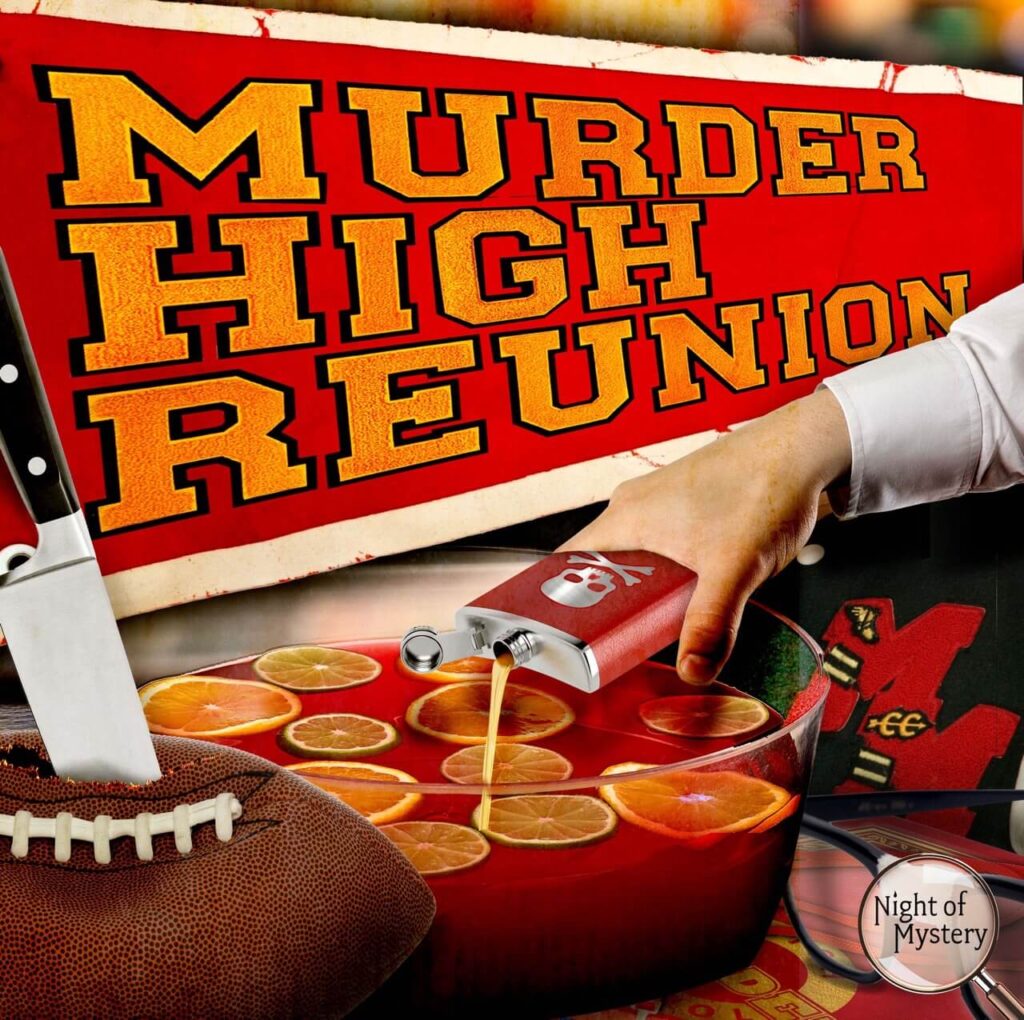 It's the James D. Murder High Class Reunion!
You've come a long way in the last thirty years and so have your classmates. It's time to reunite with your old friends (and enemies) to see what everyone's become.
Unfortunately for one of you…it is a murderer who is destined to strike.
Will it be the math team captain who is now a financial wizard with millions?
The valedictorian who refuses to let anyone top them? Ever.
Or possibly the class president who is now a U.S. presidential hopeful?
You'll have but one night to figure it out and bring the killer to justice in this high school reunion murder mystery party. Get ready for a night of mystery and mayhem intertwined with rivalries from the past that spill over to the present. At Murder High, it's not only what you were, but what you've become. And let's hope it's a survivor.
It will be a reunion you won't forget… if you live to tell about it!
*Note that the cast listed below is provided only to give an idea of the types of roles available in this high school reunion murder mystery party, and not presented in any order relevant to the plot. 
Not all cast members are included in every version.
Nick Nixon
The Class President

Nick led the class in 1985 and hopes to lead the country in 2012. Does this presidential candidate have too many skeletons in the closet?
Nancy Nixon
The Class Vice President

Nancy has always been known to stand by her man, but is she tired of always being put on the back burner…?
Joe Nebraska
The Jock

As the captain of the football, basketball and baseball team, Joe is a legend at Murder High and in his own mind. Joe has said he will do anything to become a legend at the reunion as well.
Natalie Nebraska
The Cheerleader

Popular and perfect, everyone loves her. Or so she thinks.
Pamela Abdul
The Pompom Captain

The queen of dance in high school, Pamela went on to great stardom in choreography. She is said to be back to spice things up, especially with her old rivals.
Mallory Majesty
The Prom Queen

With Mallory's wealth and good looks, she is accustomed to ALWAYS getting her way and she will make sure that the reunion is no different.
Mike Majesty
The Prom King
Bobbie Bright
The Valedictorian
Steve Spielson
Audio Visual Squad Leader
Myra S. Keaton
The Math Team Cheerleader
Cindy Crawfish
The Class Flirt
Molly Ringworm
The Drama Queen
Randy Reporter
Newspaper Editor
Terry Johnson
Hall Pass Monitor
Judd Jenson
The Class Stud
Bailey Babble
The Class Gossip
Byron P. Keaton
The Math Team Captain
A picture is worth a thousand words, so take a look at actual high school reunion murder mystery party events hosted by our customers. 
"I hosted my first party and I was scared that if anyone could fail such a flawless package it would be myself. But this kit makes it so so easy and fun. Lots of room to make it your own and not cookie cutter, but always super straight forward! I can't wait to host another onell! Thanks Night of Mystery!"
"I purchased the Night Of Mystery packet for a work team building event. All of my co-workers said it was the best team event they've been to. The packet was very straightforward and had so many ideas and tips to help make running the event super simple. Highly recommend!"
"I've had three parties over the years. This year we will be doing it again! Normal parties have their groups. High school over there, church over there, family over there. Well with the murder mystery dinner there is none of that. Plus your free to not be you for the night. Every party has been a success! Last one we had over 100 people come."
Are You Up for
the Challenge?