Murder At The Deadwood Saloon
A Night of Murder and Mayhem in the Wild West!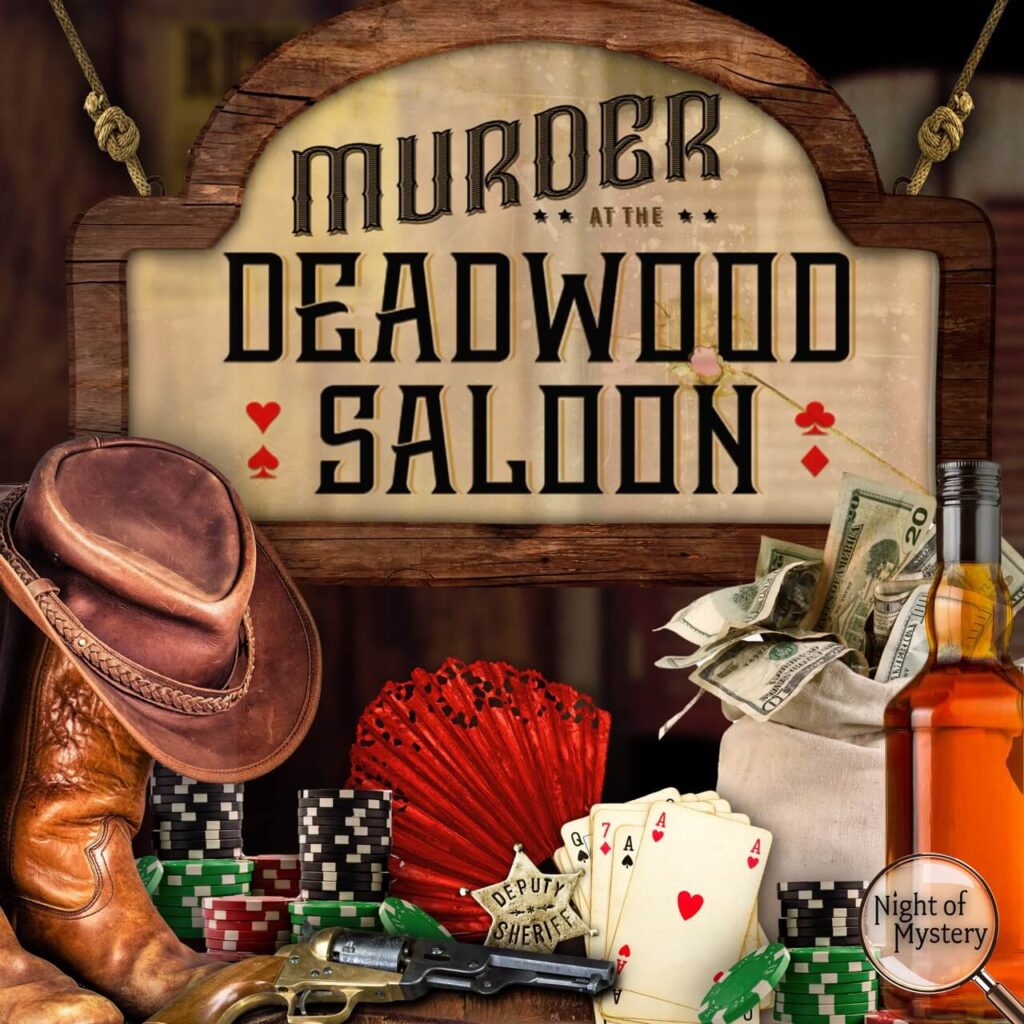 It's the First Annual Deadwood Poker Tournament!
For weeks, people have been pouring into the small western town of Deadwood for the biggest poker tournament this side of the Mississippi. From outlaws to marshals and saloon girls to southern belles, everyone has made this small western frontier town THE place to be.
As the festivities of the poker tournament conclude, a celebration party is planned at the Deadwood Saloon to award the prize money for the tournament and to celebrate what is hoping to be a very financially successful venture for the saloon.
With a smattering of bandits, bankers, saloon girls, sheriffs, gamblers, east coast debutantes, and of course a few of the locals, this is guaranteed to make for a very interesting evening indeed.
 You would be a fool to miss this celebration!
We have a virtual version of this wild west murder mystery party that can be played in an online platform!
– Be sure the "Virtual" button is selected when purchasing.
— Download an intro file for the virtual version below in the versions section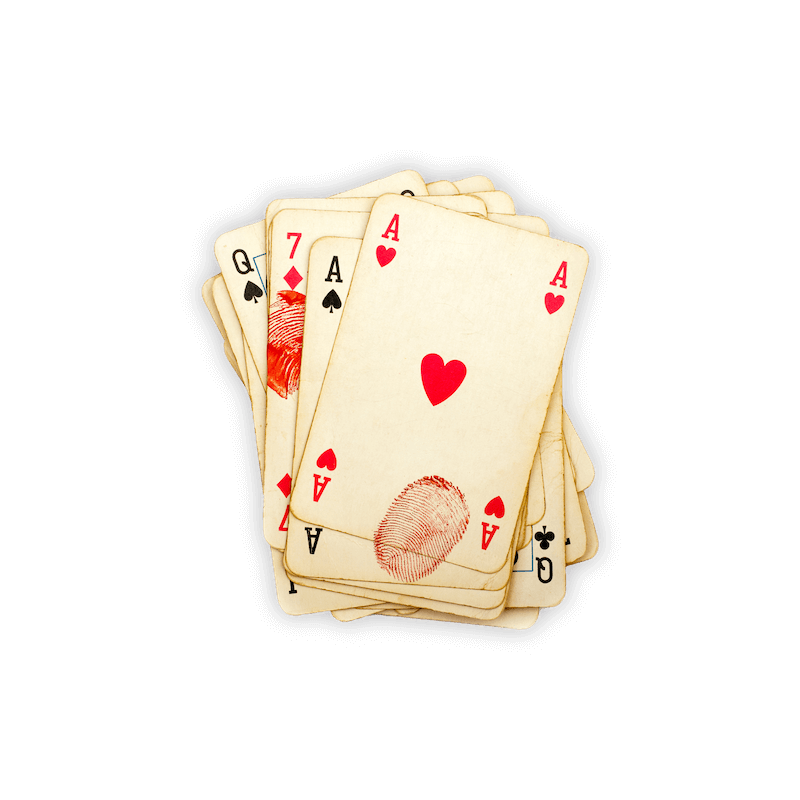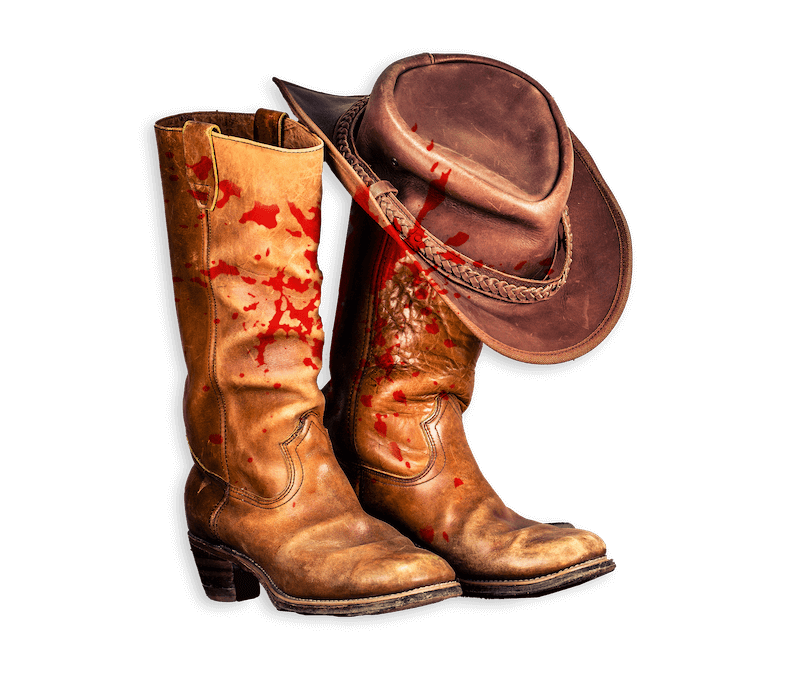 *Note that the cast listed below is provided only to give an idea of the types of roles available in this wild west murder mystery party, and not presented in any order relevant to the plot. 
Not all cast members are included in every version.
Harry High-Stakes
Saloon Owner

As the organizer of this grand event, Harry has a lot at stake if it is not successful!
Henrietta High-Stakes
Wife to Harry High-Stakes

Spending less and less time at the saloon lately, could Henrietta be into something or someone else?
Gambling Jack
Gambler

The best hand in poker either side of the Mississippi, Jack has not lost a major tournament in the last five years. Until now.
Anna Belle
Wife to Gambling Jack

Known as her husband's good luck charm, some say Anna Belle is the reason Gambling Jack never loses.
Mitch Maverick
Traveling Businessman

As the winner of the tournament, many question how a businessman could have such great card skills. Could Mitch be the next poker phenomenon?
Holly Hickok
Gambler

A real southern belle with a flare for poker, many wonder what a girl like Holly is doing in the Wild West?
Minnie Money
East Coast Debutante
Sheriff Sam
Deadwood Sheriff
Taffy Garrette
Saloon Girl
Billy-The-Bartender
Saloon Bartender and Bookkeeper
Motgomery Money
Land Investor
Marshal Dalton
Federal Marshal
Elizabeth Money
Wife to Montgomery
Banker Bonnie
Banker Bob's Wife
A picture is worth a thousand words, so take a look at actual wild west murder mystery party events hosted by our customers.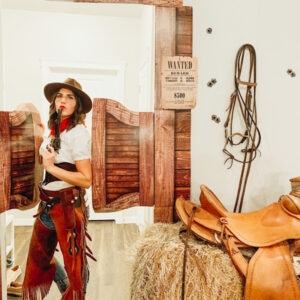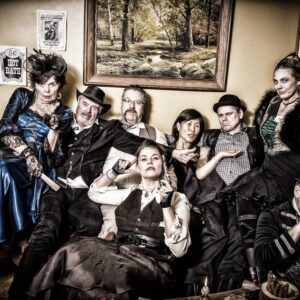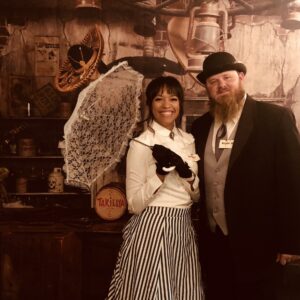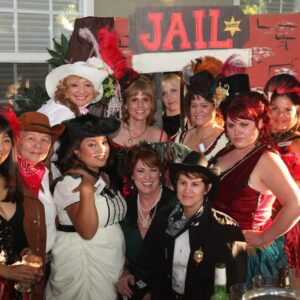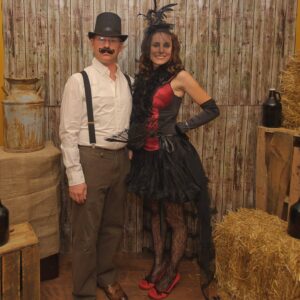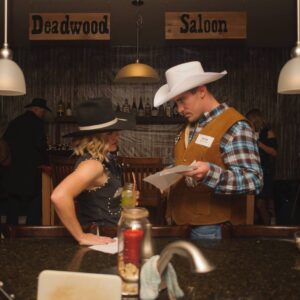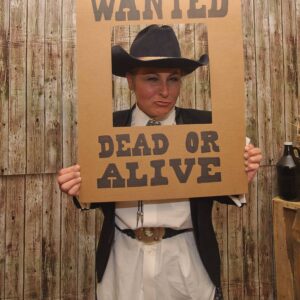 "I hosted my first party and I was scared that if anyone could fail such a flawless package it would be myself. But this kit makes it so so easy and fun. Lots of room to make it your own and not cookie cutter, but always super straight forward! I can't wait to host another onell! Thanks Night of Mystery!"
"I purchased the Night Of Mystery packet for a work team building event. All of my co-workers said it was the best team event they've been to. The packet was very straightforward and had so many ideas and tips to help make running the event super simple. Highly recommend!"
"I've had three parties over the years. This year we will be doing it again! Normal parties have their groups. High school over there, church over there, family over there. Well with the murder mystery dinner there is none of that. Plus your free to not be you for the night. Every party has been a success! Last one we had over 100 people come."
Are You Up for
the Challenge?