A Night of Buccaneers, Booty and Bloodshed!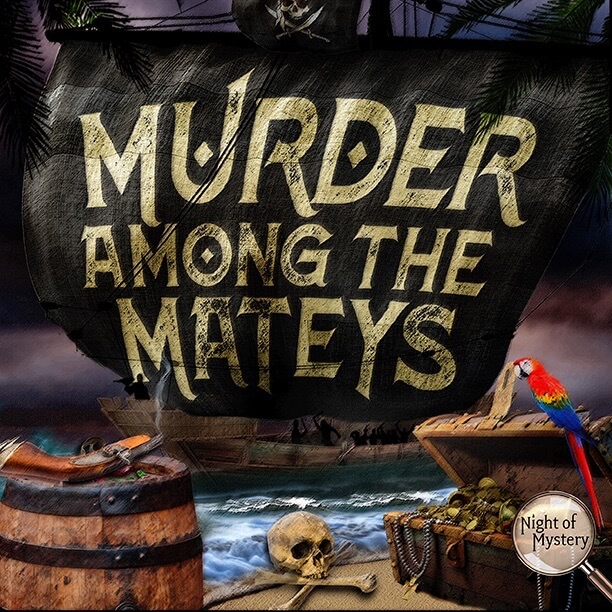 Well, shiver me timbers and sharpen me sword!
After a voyage filled with pillaging and plundering, the Jaded Jewel–a pirate ship captained by Redbeard, an old but dangerous pirate–is docked in a cove near Port Royal. As the pirates head into town to celebrate their homecoming and spend their gold and goods,  a night of turmoil and trouble is sure to transpire.
As the night quickly steers out of control, one guest meets a tragic demise and ends up in  Davy Jones' Locker leaving the rest of the party goers to bring the guilty to the gallows.
Is the culprit the profiteering pirate organizing a mutiny? Or, the saucy sea mistress who wanted more than a casual commitment? The perpetrator could be the swashbuckling swordsman desperate to win the love of the governor's
daughter, or possibly the treasure seeking seaperson incapable of sharing.
In a harbor village filled with backstabbers and buccaneers looking to get ahead, there is little reward for honesty and a high price to pay for deceit in this pirate murder mystery party.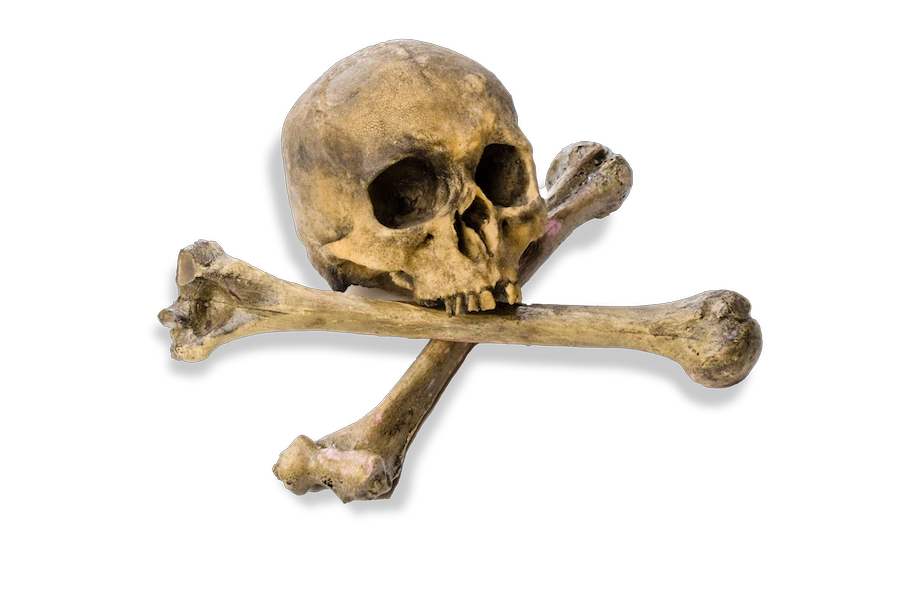 *Note that the cast listed below is provided only to give an idea of the types of roles available in this pirate murder mystery party, and not presented in any order relevant to the plot. 
Not all cast members are included in every version. 
Cap'n Redbeard
Pirate Captain

A fierce but fair pirate, this man runs a tight ship and won't have anyone overthrowing it!
Sharktooth Brandy
Sea Maiden

Sister to the cap'n, Brandy has been braving these waters since she was a girl. Her latest conquer, however, is not one that she occupies her time at sea.
Merciless Morgan
First mate

Found alone on an island, Redbeard took Morgan in and he quickly became one of the Cap'n's favorites.
One-eyed Wanda
Gunner

Raised as a boy on the pirate ship, Wanda was passed over by Merciless Morgan when it came to promotion. Wanda has a lot to prove if she is to earn her rightful place.
Thumbless Jack
Crewman

A seasoned pirate, Thumbless Jack has only been on the crew of The Jaded Jewel for only a short while.
Cutthroat McPhearson
Powder Monkey

Fierce and feisty are two words that best describe this pirate. Cutthroat has larger plans than most of the crew members.
Gurglin' Uma Scarr
Galley Wench
Anotonia Napier
Governor's Daughter
Buccaneer Bradshaw
Privateer
Blackspot Jane
Pirate's Widow
Governor Napier
Governor of Port Royal
Breathless Betty Napier
Governor's Daughter
Shoutin' Roger Dagger
Innkeeper
Sealegs Sam
Merchant Sailor
Dirty Wiggins
Gallows Master
Juliana Napier
Governor's Wife
Commodore Clearing
Commodore
Rovin' Reynolds
Treasure Hunter
A picture is worth a thousand words, so take a look at actual pirate murder mystery party events hosted by our customers.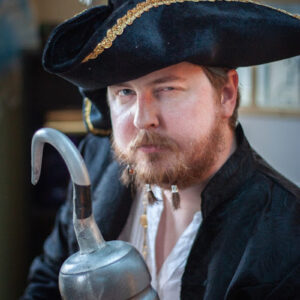 "I hosted my first party and I was scared that if anyone could fail such a flawless package it would be myself. But this kit makes it so so easy and fun. Lots of room to make it your own and not cookie cutter, but always super straight forward! I can't wait to host another onell! Thanks Night of Mystery!"
"I purchased the Night Of Mystery packet for a work team building event. All of my co-workers said it was the best team event they've been to. The packet was very straightforward and had so many ideas and tips to help make running the event super simple. Highly recommend!"
"I've had three parties over the years. This year we will be doing it again! Normal parties have their groups. High school over there, church over there, family over there. Well with the murder mystery dinner there is none of that. Plus your free to not be you for the night. Every party has been a success! Last one we had over 100 people come."
Are You Up for
the Challenge?