A Night of Mystery and Mayhem Worth Millions!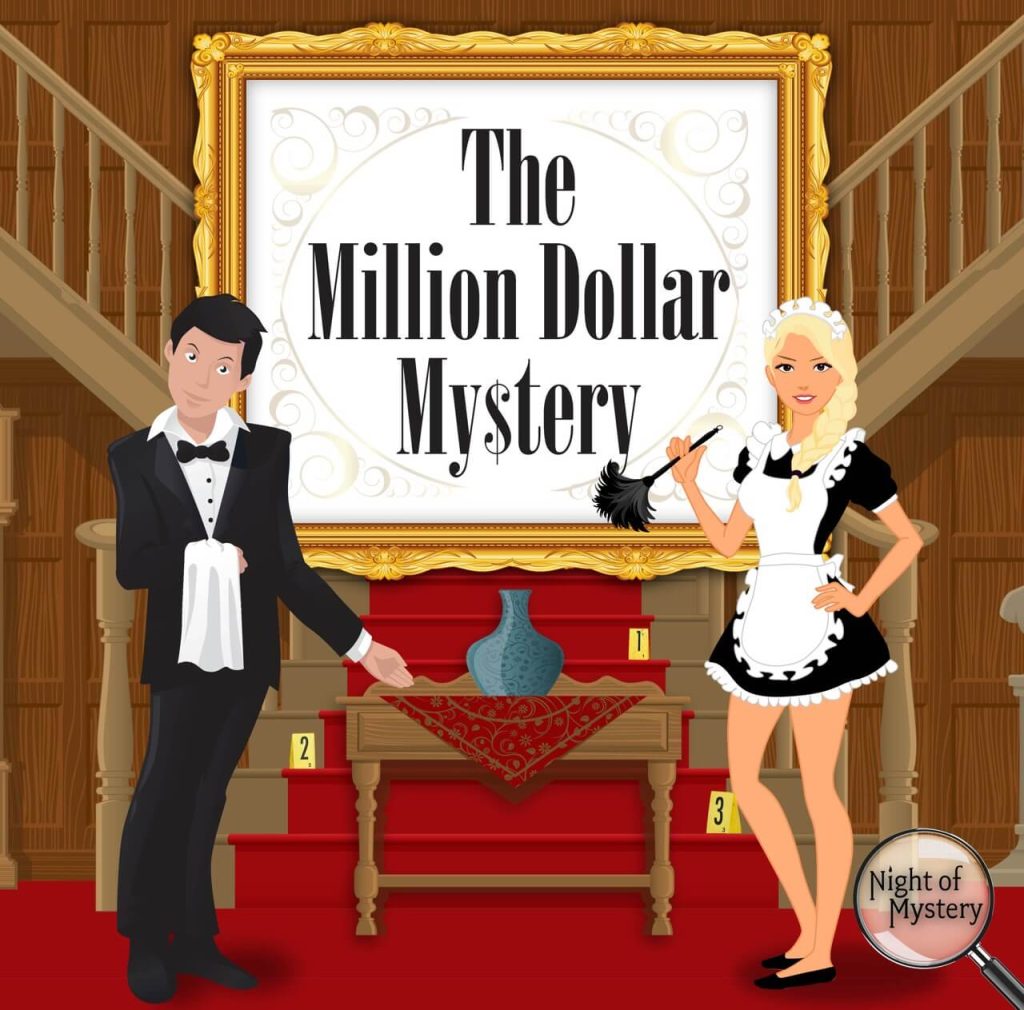 A complete intro into what to expect with this extra-cool kid mystery!
How to Play
To invite them to the will reading of their confidant – R. Red!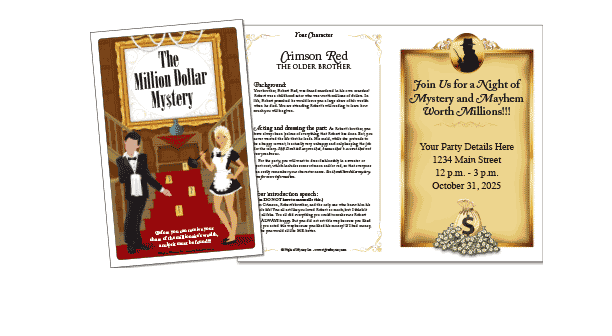 All of the Colorful Characters Show Up!
Everyone from the millionaire's betroving butler to the meddling maid and the shifty siblings are invited!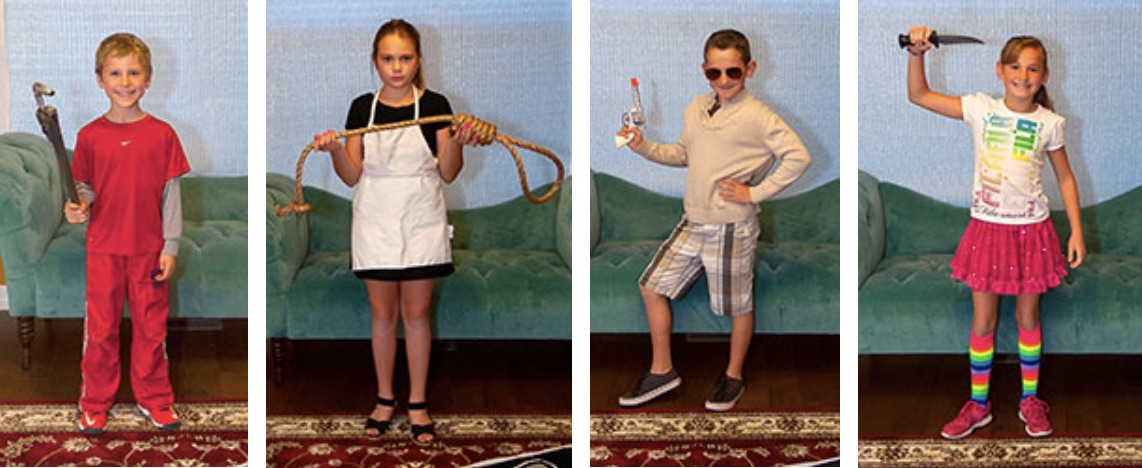 Introductions Are Made…And Secrets Are Revealed! 
Who was responsible for the death… and how are we going to find out?!?!?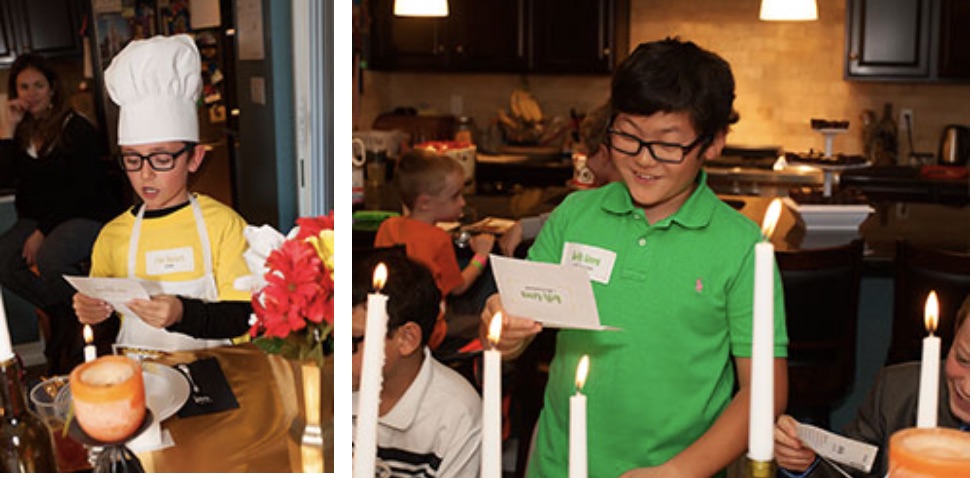 It's Time To Start The Investigations!
The kids are divvied up into suspects and detectives and and given short scripts to read.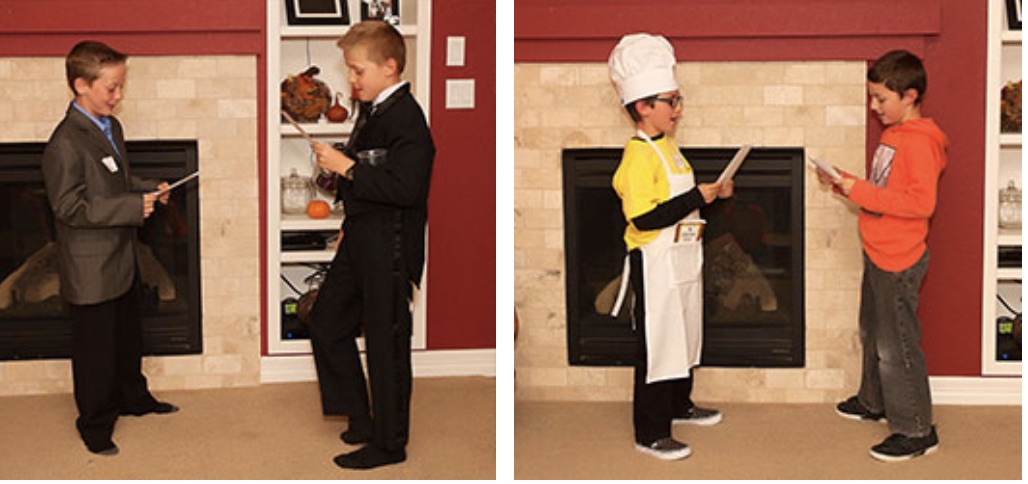 He Did It…No, She Did It!
Investigations occur!!! Evidence is presented!!!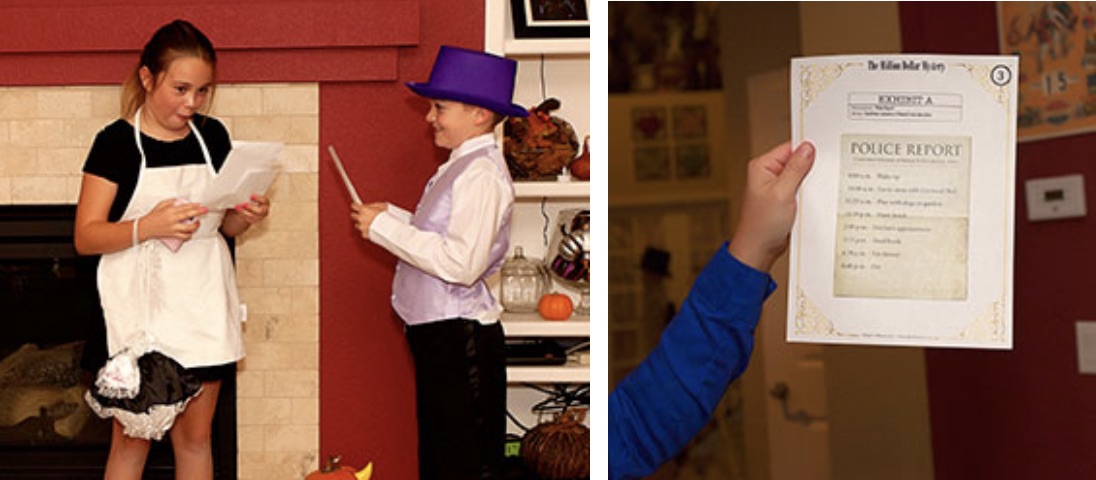 And then after much deliberation and review of the evidence…
Guesses Are Made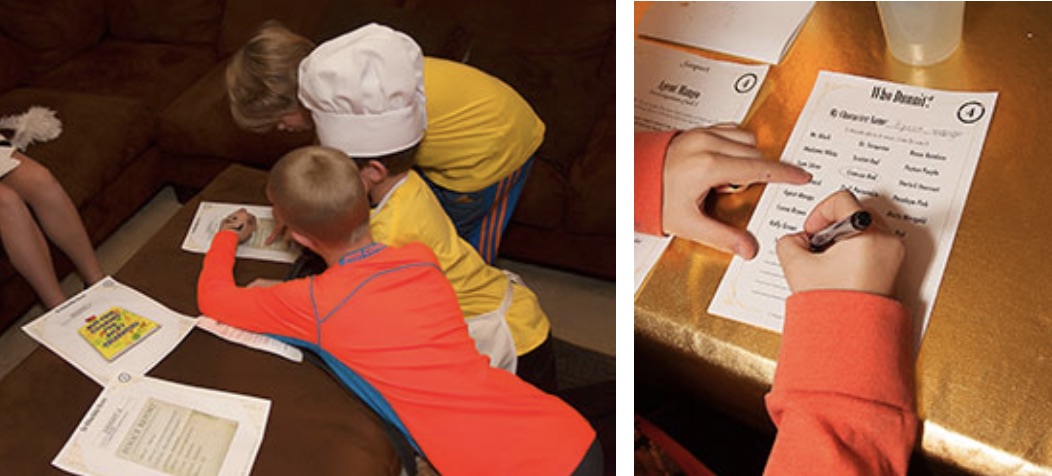 Solution is Read & The Culprit Confesses!
And time to award some SUPER sleuths!!!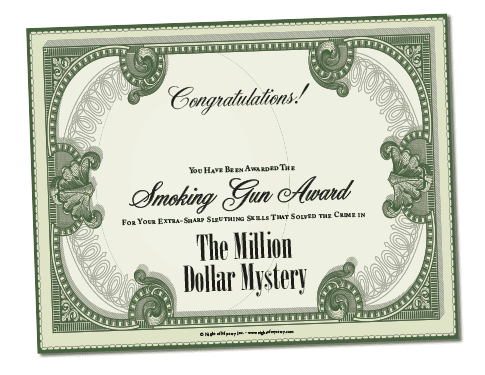 And maybe a group picture!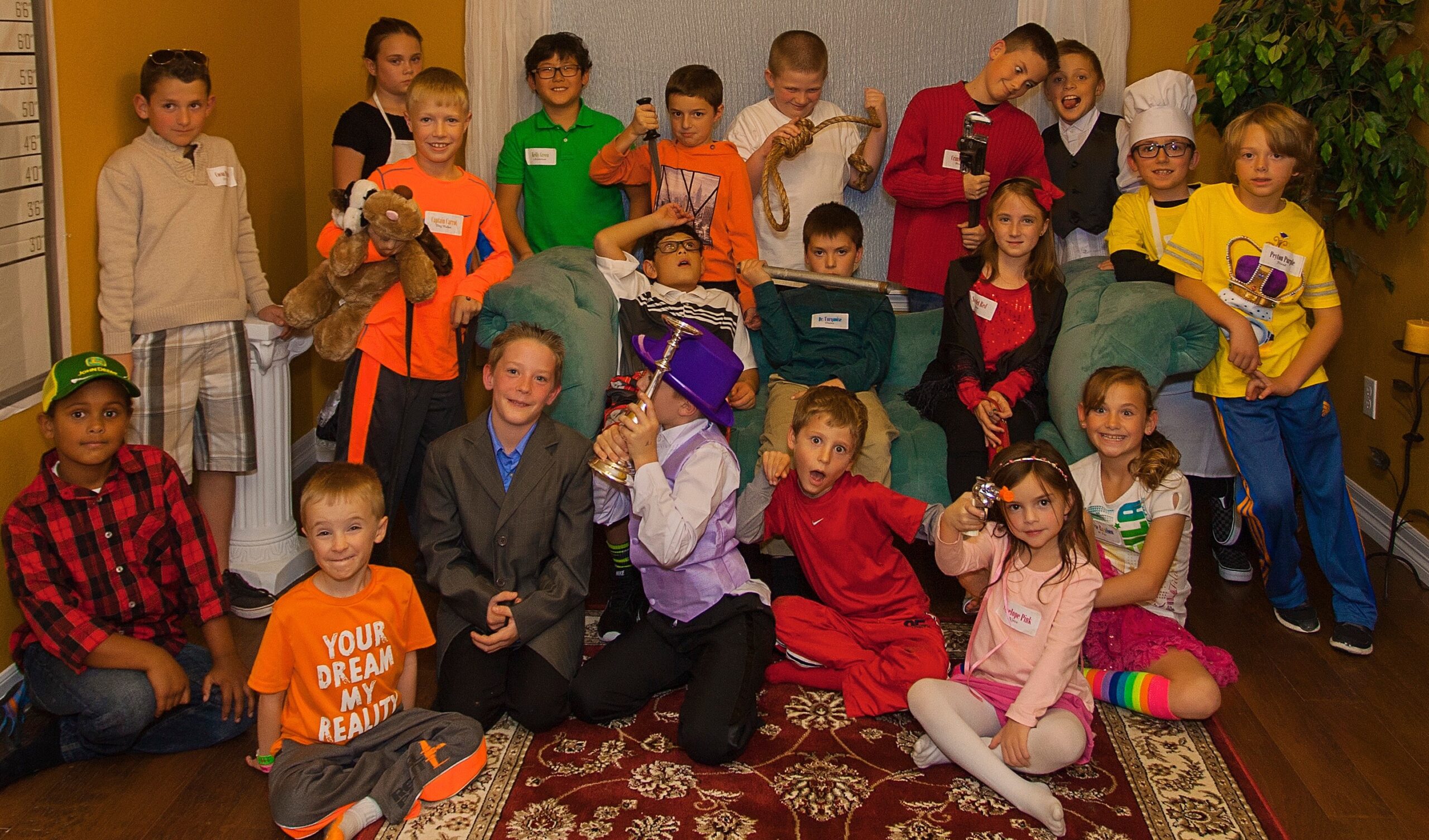 Look here for ideas on how to outfit your colorful characters for this mystery!
Costumes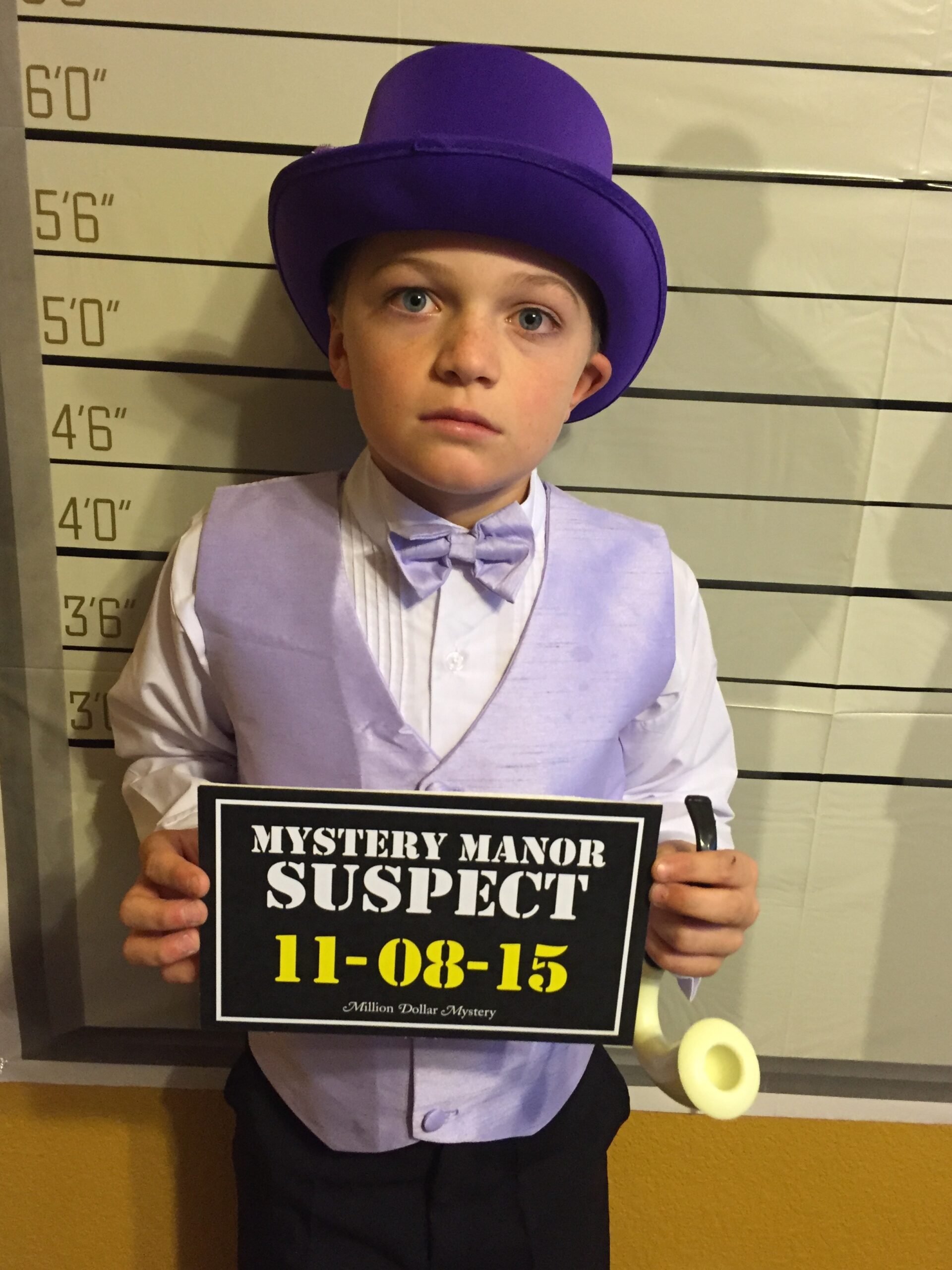 RELATIVES & FRIENDS OF THE DECEASED:
• Fancy outfits
• Anything to show wealth –
gold cane
expensive jewelry
mink stolls
fur coats
feather boas
watch piece
• Suit with jacket
• Bow tie
• Top hat
• Money tucked into places, like lapel, hatband, etc.
• Cuff links
• Ball gowns
• A cane
ADD TO ANY OUTFIT
• Boas
• Wigs (think any variety)
• Facial hair
• BLING!
• Gold or silver accesorries of any type
• Fancy headress
• Cigarette extension holders
• Props of any sort!
• LARGE hats
• Fake eyelashes
• A fake weapon of some sort – exposed or not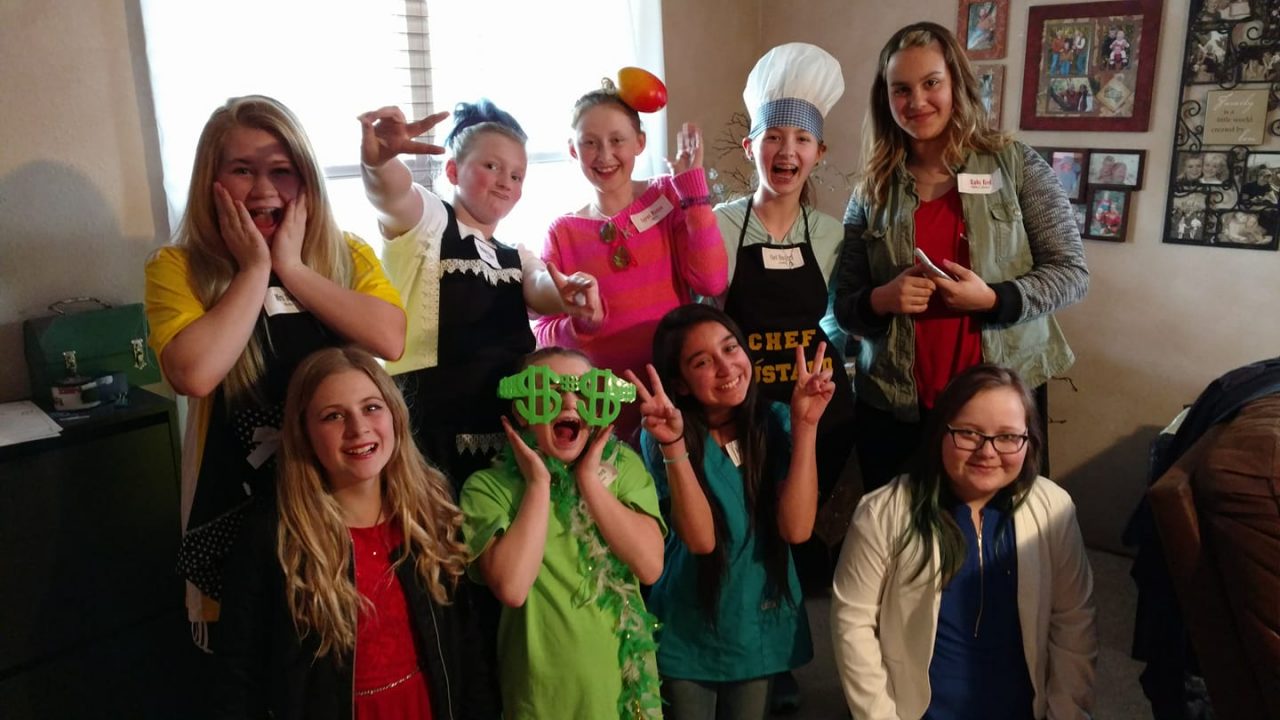 Palm trees, sand and surf set the tone for a beachy vacation vibe! There is no limit to what you can do!
Ideas on what to feed your super sleuths to get the job done!
All of the information regarding how to run your Million Dollar Mystery party can be found online at Night of Mystery. We highly suggest that you take time to look over our website and download the Million Dollar Mystery preview file. Upon reading the introduction file of this family friendly murder mystery game, it will give you a better understanding about how the parties are run and what to expect once you purchase a full mystery file.

If you still have question, the Frequently Asked Questions page at Night of Mystery is a great resource or you can contact us.
Each month we highlight one of our customers who has posted on our blog and award them a FREE party!

To get your $5 coupon AND be entered in the Party Of the Month contest for a chance to win a FREE party, please email nompartyofthemonth@gmail.com

Don't forget to add all the important details and party highlights that made your family friendly murder mystery game one to remember! We love to hear about all of the hard work you, as host, put into your party. From the decor, to the food, costumes, whatever. As well as how you and your guests acted (and reacted!) throughout the night! Everything that made your party one your guests will never forget — tell us about it! And be sure to attach some pictures!!!

Upon submitting, we will email you back a coupon to use for $5 off your next party AND enter you in our "Party of the Month" contest, where you could win a FREE party! One submitted, you will not have to resubmit, but will be entered EVERY MONTH until your party wins!

Check out some of our past winners here! Night of Mystery POM Blogs

Thanks again for hosting with Night of Mystery and we can't wait to hear all about your party!!!
Are You Up for
the Challenge?