A Night of Mystery and Mayhem Worth Millions!
The millionaire, Robert/Rita Red, was mysteriously murdered in their mansion!!!
All of Robert/Rita's friends, relatives, and workers (who have all been promised a healthy inheritance) are surprised and saddened to learn about the millionaire's death.The police remain
puzzled as to who could have taken the millionaire's life.
As one of Robert/Rita's close friends, you are invited to the will reading party where you will receive your share of the inheritance money. HOWEVER, during the party, you and everyone else will be working to figure out who is responsible for Robert/Rita's death. Once you solve the puzzle in this family friendly murder mystery party, you will receive the money Robert/Rita promised to each of their friends in the will.
Who will be to blame? Was it Doctor Turquoise in the family room with the stethescope? Chef Mustard in the kitchen with the candlestick?Or possibly Professor Purple in the park with the poison?
Before you can receive your share of the wealth, a culprit must be found!!!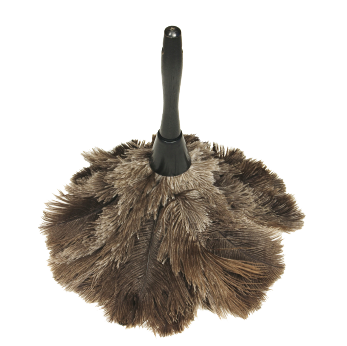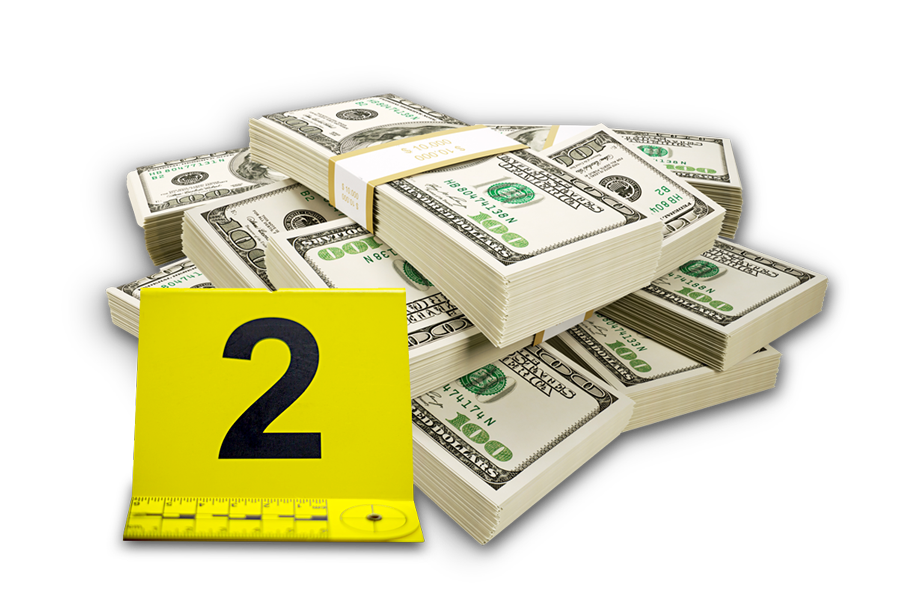 *Note that the cast listed below is provided only to give an idea of the types of roles available in this family friendly murder mystery party, and not presented in any order relevant to the plot. 
Not all cast members are included in every version. 
Mr./Mrs. Black
Butler/Maid

A faithful servant and true friend Mr./Mrs. Black was very good at their job—keeping the millionaire happy.
Sam Silver
Footman

Tricked by the job title, this servant got more than they bargained for.
Chef Mustard
Cook

A best-selling writer of cooking books, the Chef always followed Robert's orders when planning meals.
Cocoa Brown
Co-Star

Acting alongside Robert was never an easy job…and now the limelight may be left solely to Cocoa to take care of.
Professor Periwinkle
Lawyer

Above their position, this poignant propagander purposefully peddles "p" words for a profession.
Admiral Indigo
Chauffeur

Commanding Robert's fleet of limos, Admiral Indigo was willing to drive Robert anywhere, at any time, or for anything he needed.
Scarlet Red
Millionaire's Little Sister
Crimson Red
Millionaire's Brother
Agent Mango
Millionaire's Agent
Monsieur/Madame White
Servant/Maid
A picture is worth a thousand words, so take a look at actual family friendly murder mystery party events hosted by our customers.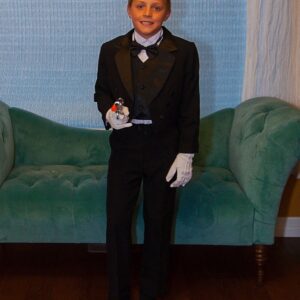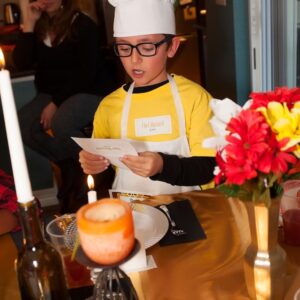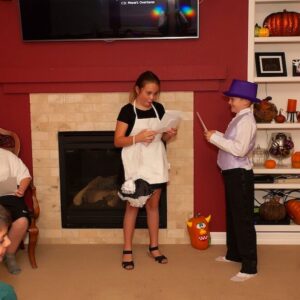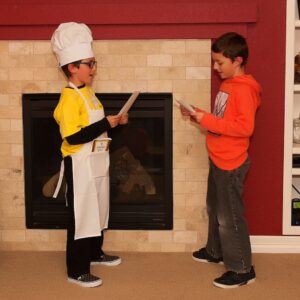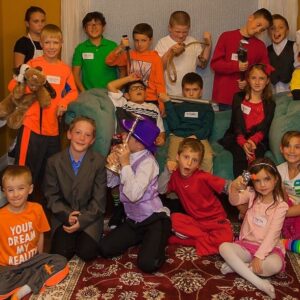 "I hosted my first party and I was scared that if anyone could fail such a flawless package it would be myself. But this kit makes it so so easy and fun. Lots of room to make it your own and not cookie cutter, but always super straight forward! I can't wait to host another onell! Thanks Night of Mystery!"
"I purchased the Night Of Mystery packet for a work team building event. All of my co-workers said it was the best team event they've been to. The packet was very straightforward and had so many ideas and tips to help make running the event super simple. Highly recommend!"
"I've had three parties over the years. This year we will be doing it again! Normal parties have their groups. High school over there, church over there, family over there. Well with the murder mystery dinner there is none of that. Plus your free to not be you for the night. Every party has been a success! Last one we had over 100 people come."
Are You Up for
the Challenge?