Buckaroos and Bandits in the Wild, Wild West!
A Root Beer Social Filled with Buckaroos and Bandits in the Wild, Wild West!
The Honky-Tonk Saloon is located in the fading western town of Silver Springs. A once gold rich town, the only
thing keeping Silver Springs alive is the bustling saloon which serves the best root beer this side of the Mississippi.
Or so it claims.
While sippin' on some award-winning root beer, there will be one dastardly dude (or diva) at work to try to spoil
your time, so you best be ready to solve a western murder mystery party and catch a bandit! Silver Springs is counting on you!
Saddle up yer horses and skedaddle on down for a rootin' tootin', mystery-solvin' good time!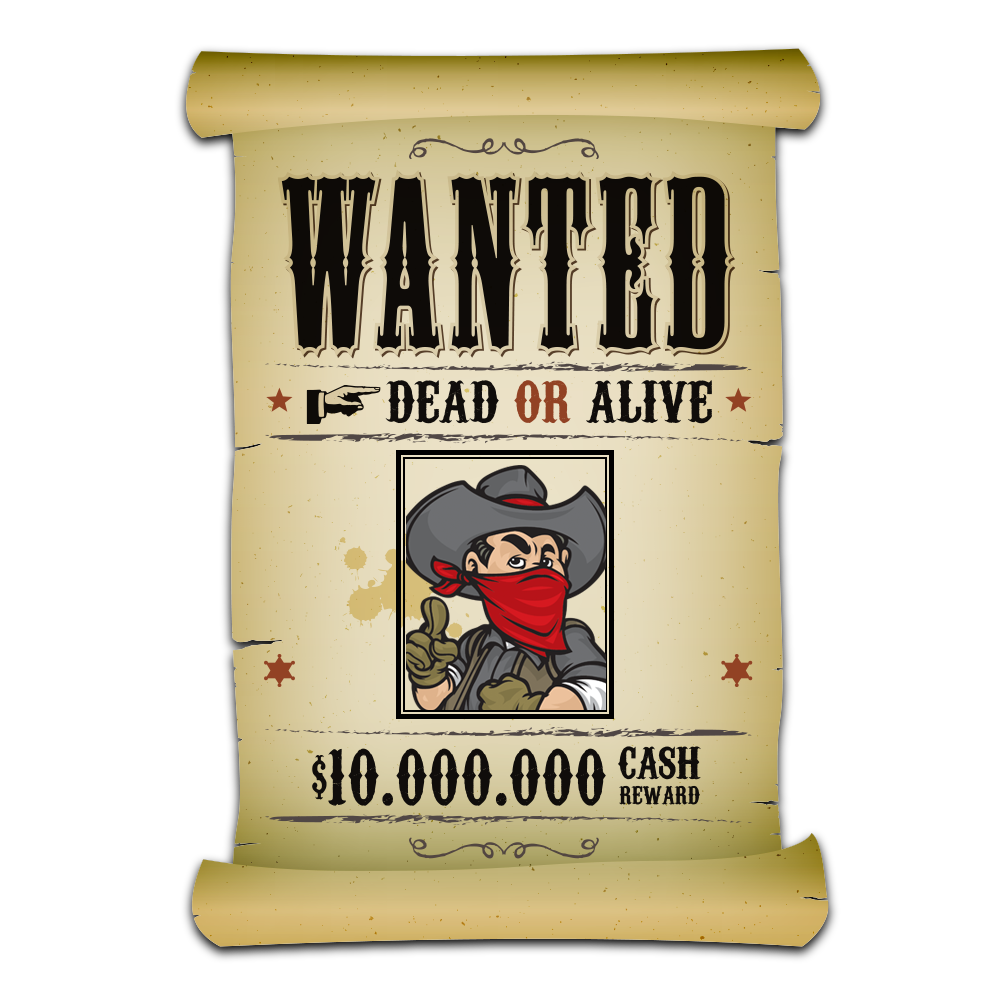 *Note that the cast listed below is provided only to give an idea of the types of roles available in this western murder mystery party, and not presented in any order relevant to the plot. 
Not all cast members are included in every version.  
Wyatt Wilson
Mayor

With the town in trouble, this leader will need to keep the bad guys out and the good guys in if they expect to keep their job!
Shootin' Sal (Sally)
Sheriff

The mayor's sidekick, Sal will do whatever they are told… regardless of what side of the law it is on.
Deputy Danny
Sheriff's Deputy

There is no more dutiful citizen than Danny. Because Danny believes it is their job to keep everyone in check, including those Danny answers to.
Saloon Sam
Saloon Owner

Owner of the most popular joint in town, Sam takes the credit for keeping the town alive…and some don't like it!
Billy-the-Bartender
Bartender

Serving up everything from root beer to lemonade, this bartender knows how to stir things up!
Dirty Dawg
Bandit

While Dirty Dawg would like to stay on the right-side of the law, they just can't seem to keep anything straight lately.
Sunshine Kate
Saloon Singer
A picture is worth a thousand words, so take a look at actual western murder mystery party events hosted by our customers. 
"I hosted my first party and I was scared that if anyone could fail such a flawless package it would be myself. But this kit makes it so so easy and fun. Lots of room to make it your own and not cookie cutter, but always super straight forward! I can't wait to host another onell! Thanks Night of Mystery!"
"I purchased the Night Of Mystery packet for a work team building event. All of my co-workers said it was the best team event they've been to. The packet was very straightforward and had so many ideas and tips to help make running the event super simple. Highly recommend!"
"I've had three parties over the years. This year we will be doing it again! Normal parties have their groups. High school over there, church over there, family over there. Well with the murder mystery dinner there is none of that. Plus your free to not be you for the night. Every party has been a success! Last one we had over 100 people come."
Are You Up for
the Challenge?