El misterio del millón de dólares
Una noche de misterio y caos que vale millones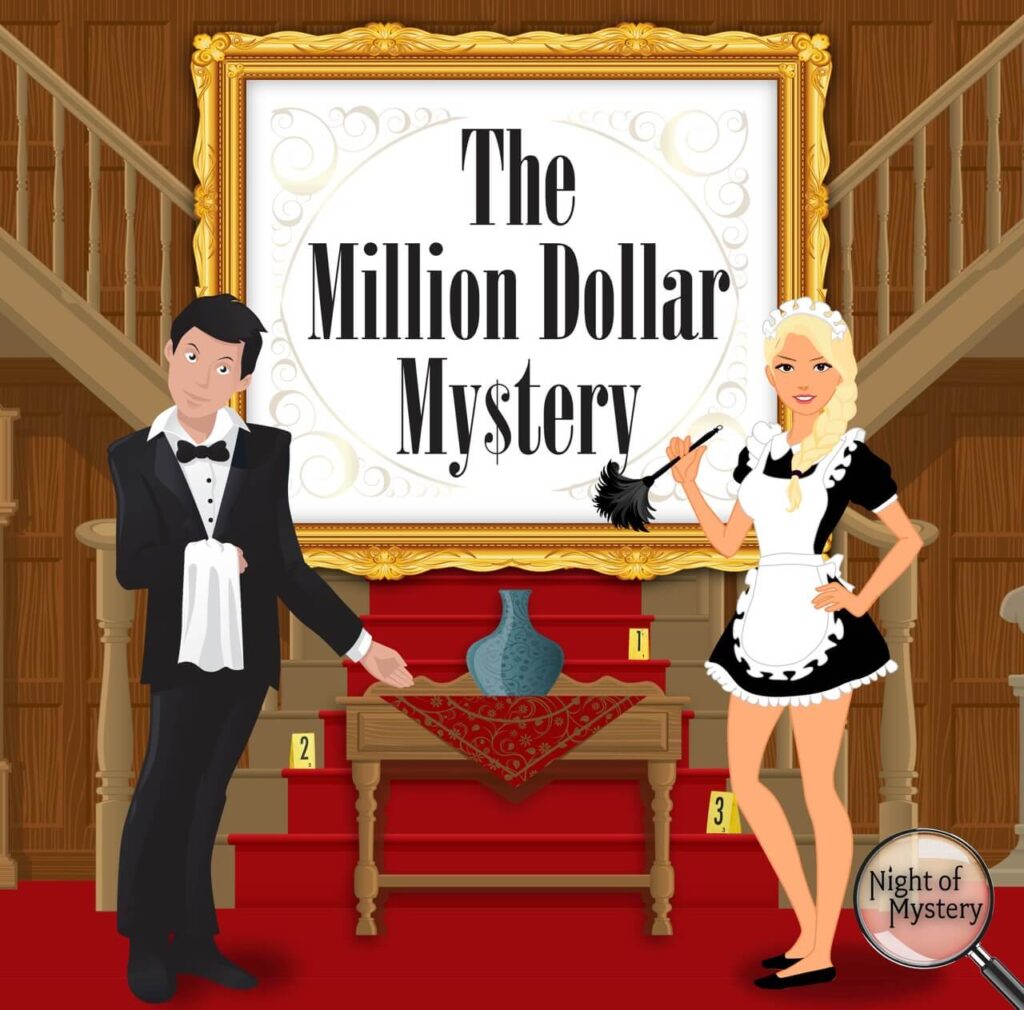 A complete intro into what to expect with this extra-cool kid mystery!
Cómo jugar
To invite them to the will reading of their confidant – R. Red!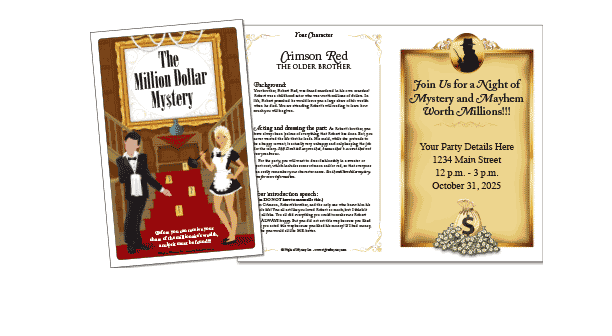 All of the Colorful Characters Show Up!
Everyone from the millionaire's betroving butler to the meddling maid and the shifty siblings are invited!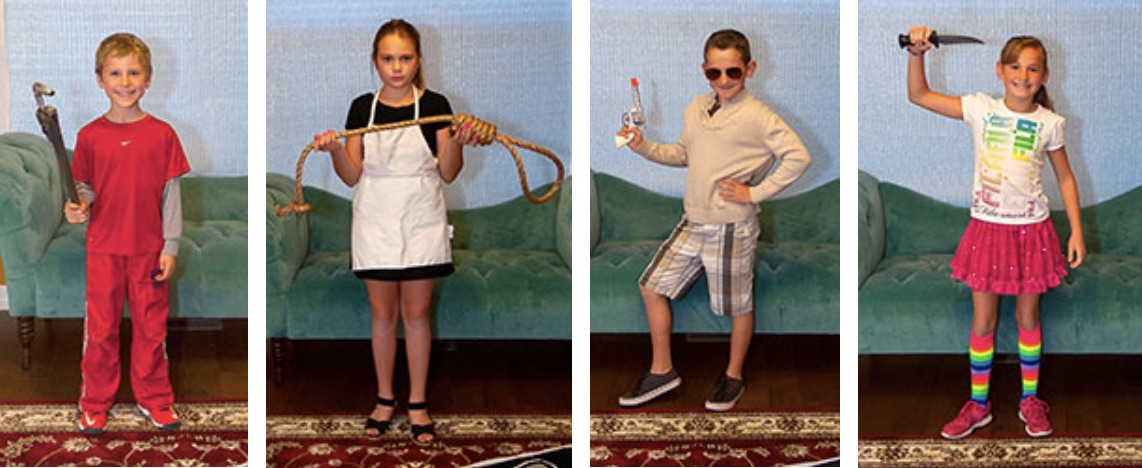 Introductions Are Made…And Secrets Are Revealed! 
Who was responsible for the death… and how are we going to find out?!?!?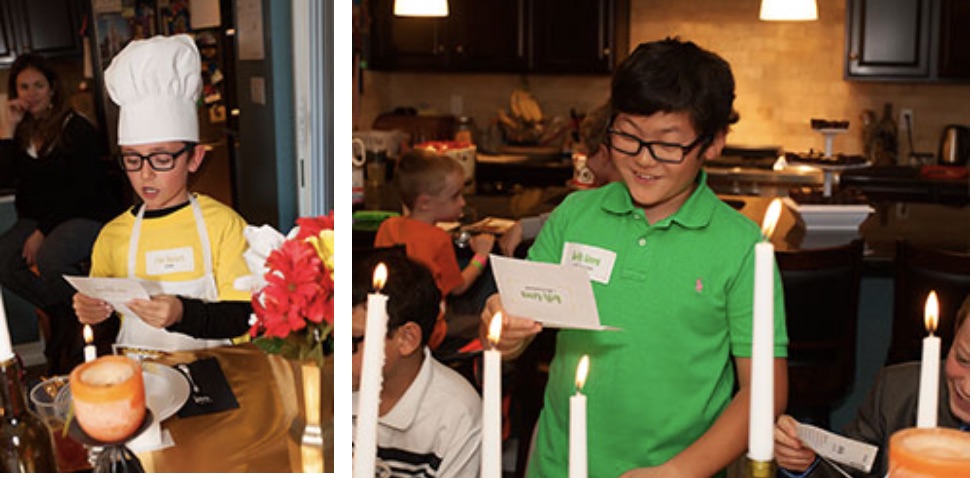 It's Time To Start The Investigations!
The kids are divvied up into suspects and detectives and and given short scripts to read.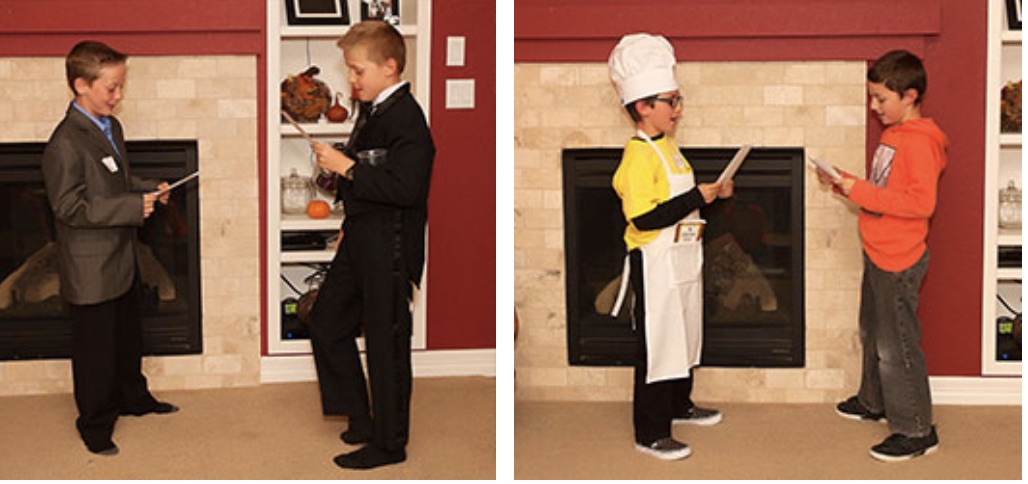 He Did It…No, She Did It!
¡¡¡Se realizan investigaciones!!! ¡¡Se presentan pruebas!!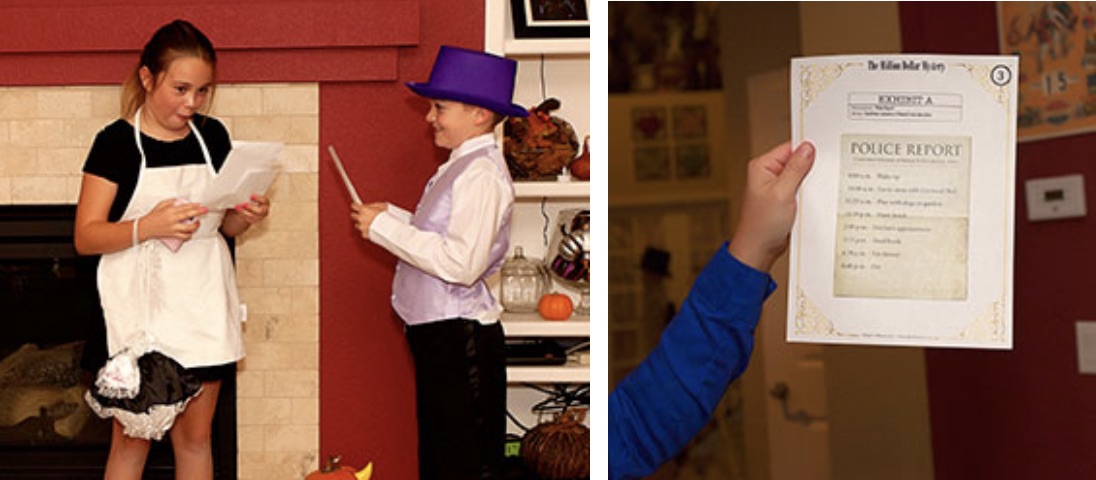 And then after much deliberation and review of the evidence…
Guesses Are Made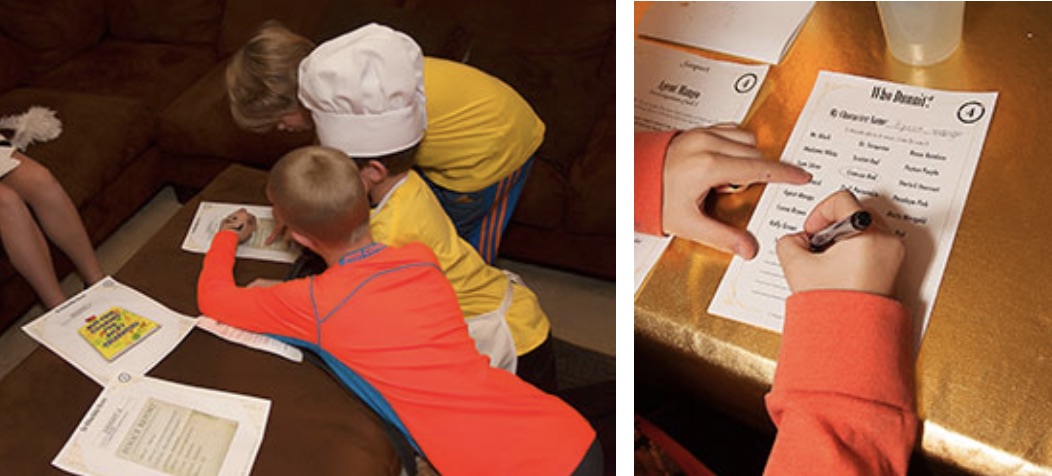 Solution is Read & The Culprit Confesses!
And time to award some SUPER sleuths!!!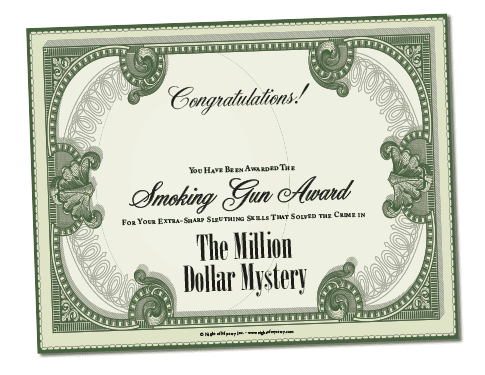 And maybe a group picture!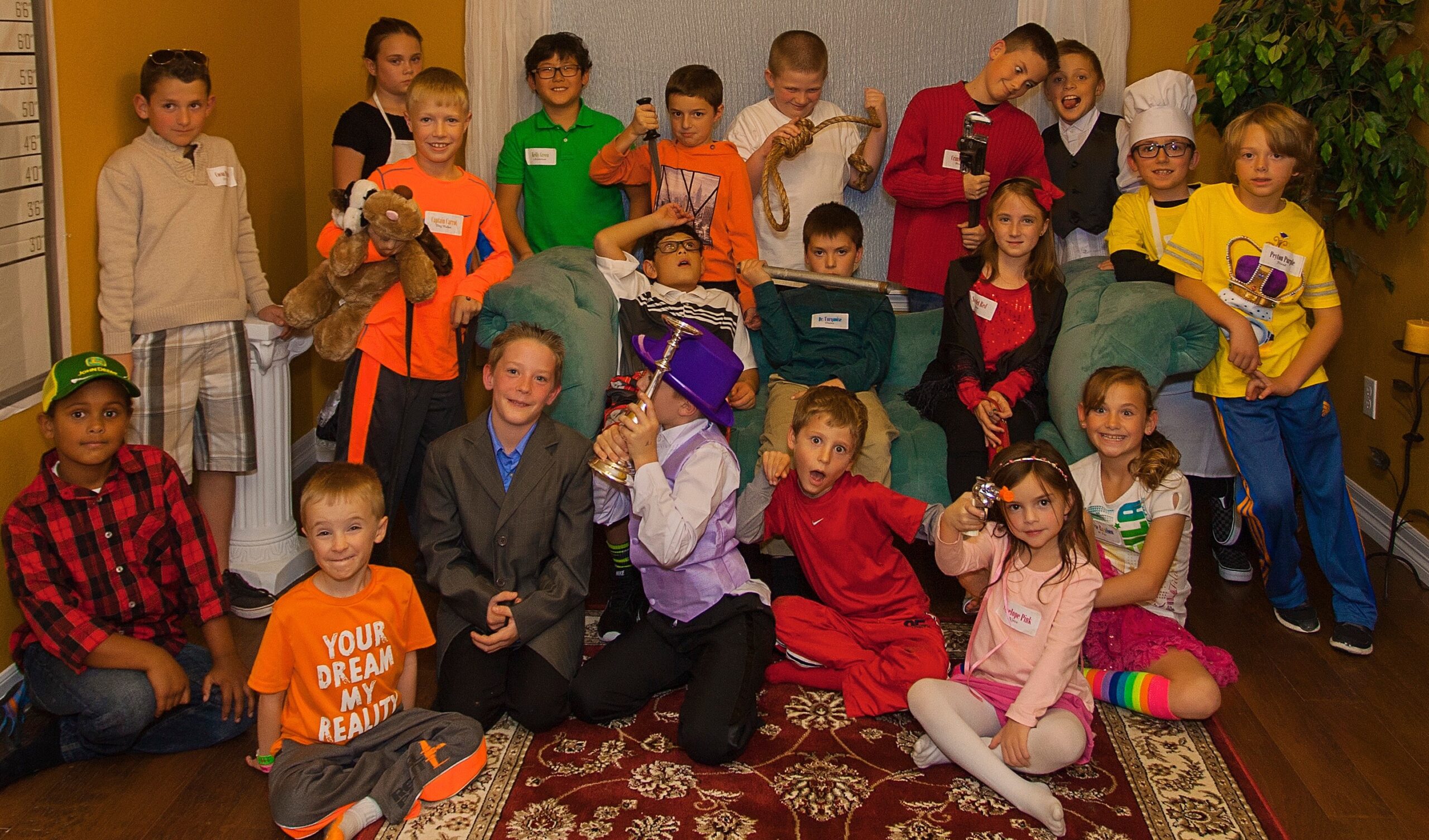 Look here for ideas on how to outfit your colorful characters for this mystery!
Disfraces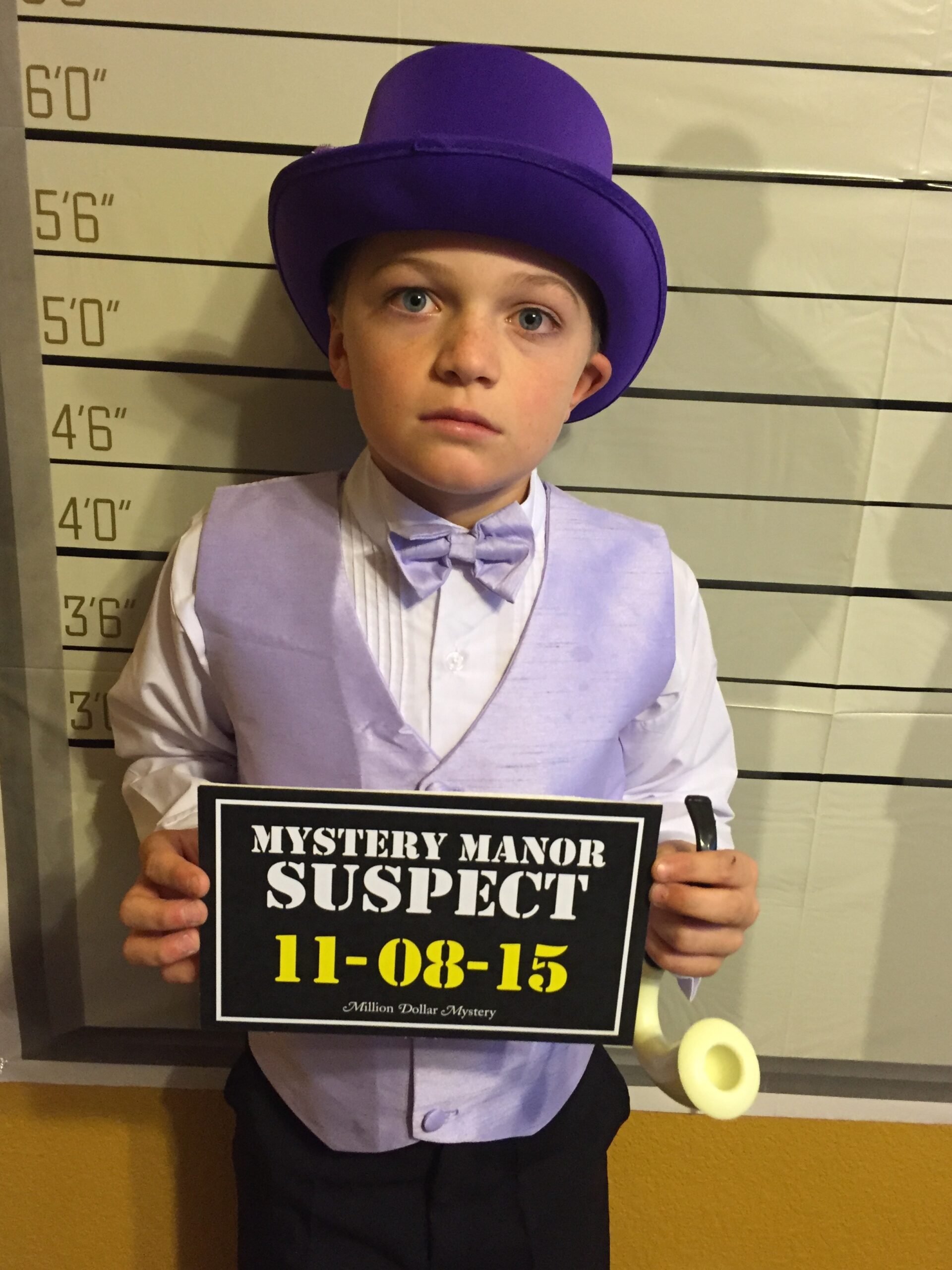 FAMILIARES Y AMIGOS DEL FALLECIDO:
• Fancy outfits
• Anything to show wealth –
caña de oro
joyas caras
estolones de visón
abrigos de pieles
boas de plumas
pieza de relojería
• Suit with jacket
• Bow tie
• Top hat
• Money tucked into places, like lapel, hatband, etc.
• Cuff links
• Ball gowns
• A cane
AÑADIR A CUALQUIER ATUENDO
• Boas
• Wigs (think any variety)
• Facial hair
• BLING!
• Gold or silver accesorries of any type
• Fancy headress
• Cigarette extension holders
• Props of any sort!
• LARGE hats
• Fake eyelashes
• A fake weapon of some sort – exposed or not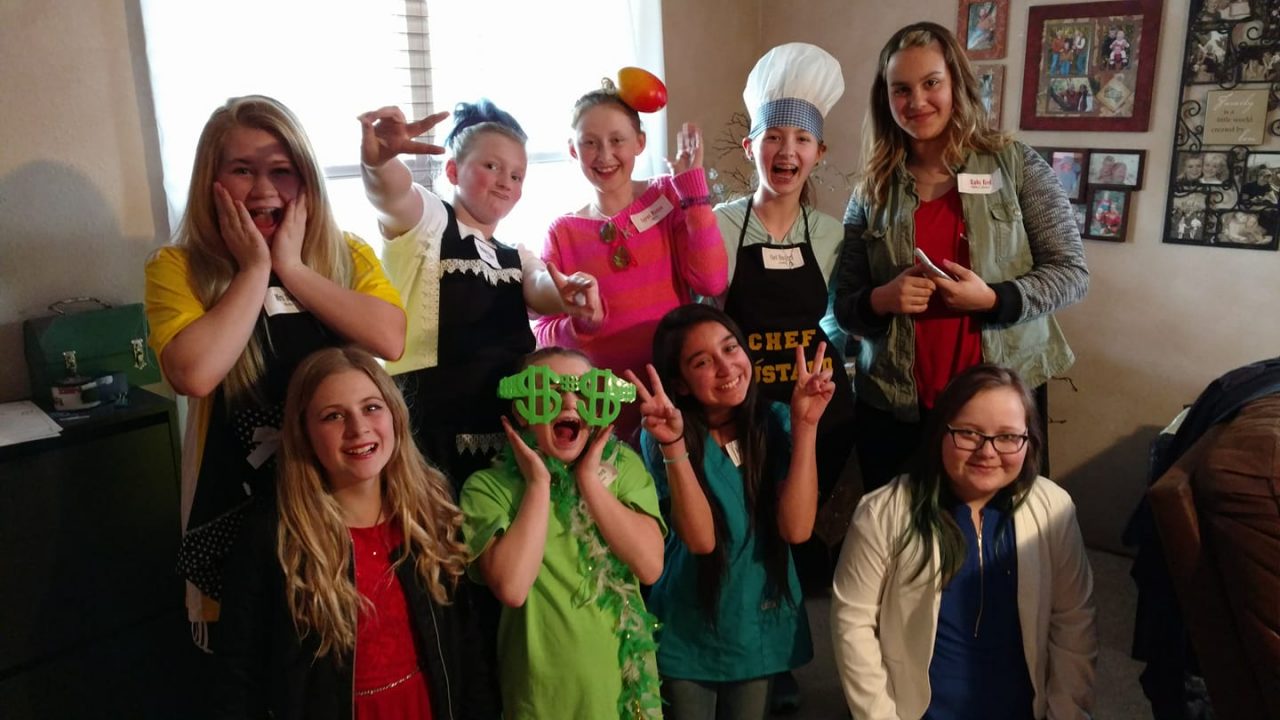 Las palmeras, la arena y el surf marcan el tono de unas vacaciones playeras. ¡No hay límite para lo que puede hacer!
Ideas on what to feed your super sleuths to get the job done!
All of the information regarding how to run your Million Dollar Mystery party can be found online at Night of Mystery. We highly suggest that you take time to look over our website and download the Million Dollar Mystery preview file. Upon reading the introduction file, it will give you a better understanding about how the parties are run and what to expect once you purchase a full mystery file.

Si todavía tiene dudas, el Preguntas frecuentes La página de Night of Mystery es un gran recurso o puede ponerse en contacto con nosotros.
Cada mes destacamos a uno de nuestros clientes que ha publicado en nuestro blog y le premiamos con una fiesta GRATIS.

Para obtener su cupón $5 y participar en el concurso "La fiesta del mes" para tener la oportunidad de ganar una fiesta GRATIS, envíe un correo electrónico a nompartyofthemonth@gmail.com

No te olvides de añadir todos los detalles importantes y los puntos destacados de la fiesta que hicieron que ésta fuera inolvidable. Nos encanta saber todo el trabajo que tú, como anfitrión, pusiste en tu fiesta. Desde la decoración, hasta la comida, los disfraces, lo que sea. Así como la forma en que usted y sus invitados actuaron (y reaccionaron) durante la noche. Todo lo que hizo de tu fiesta algo que tus invitados nunca olvidarán, cuéntalo. ¡Y no olvides adjuntar algunas fotos!

Al enviarlo, te enviaremos por correo electrónico un cupón de descuento de $5 para tu próxima fiesta y te inscribiremos en nuestro concurso "Fiesta del mes", en el que podrás ganar una fiesta GRATIS. Una vez enviado, no tendrás que volver a enviarlo, sino que participarás TODOS LOS MESES hasta que tu fiesta gane.

Vea algunos de nuestros ganadores anteriores ¡aquí! Blogs de la Noche del Misterio POM

¡¡¡Gracias de nuevo por ser el anfitrión de Night of Mystery y estamos deseando que nos cuentes todo sobre tu fiesta!!!
¿Estás preparado para
¿el desafío?