Terror-iffic Ideas for Terror in Transylvania Party
While
Noche de Misterio
provides everything you need to throw the most integrated and unique murder mystery party around, it is up to YOU to provide the food and atmosphere… and we are here to help you with that, too!!!
Terror en Transilvania is our perfect Halloween murder mystery party,

set at Dracula's 500th Birthday party celebration.
To top things off the guest lists consists of your token Halloween characters — vampires, witches, ghosts, etc. (complete list of characters), and it is set in Dracula's Castle. While
you can find many ideas for food and decor on the mystery page,
here is a quick run down of some of our favorite ideas on how to enhance the atmosphere!!!
Create a castle facade with a cemetery entrance
Instructions on how-to come with the mystery.
Bats go great any and everywhere!!!
Puedes buy some online here.
Have an area devoted to Dracula's Chambers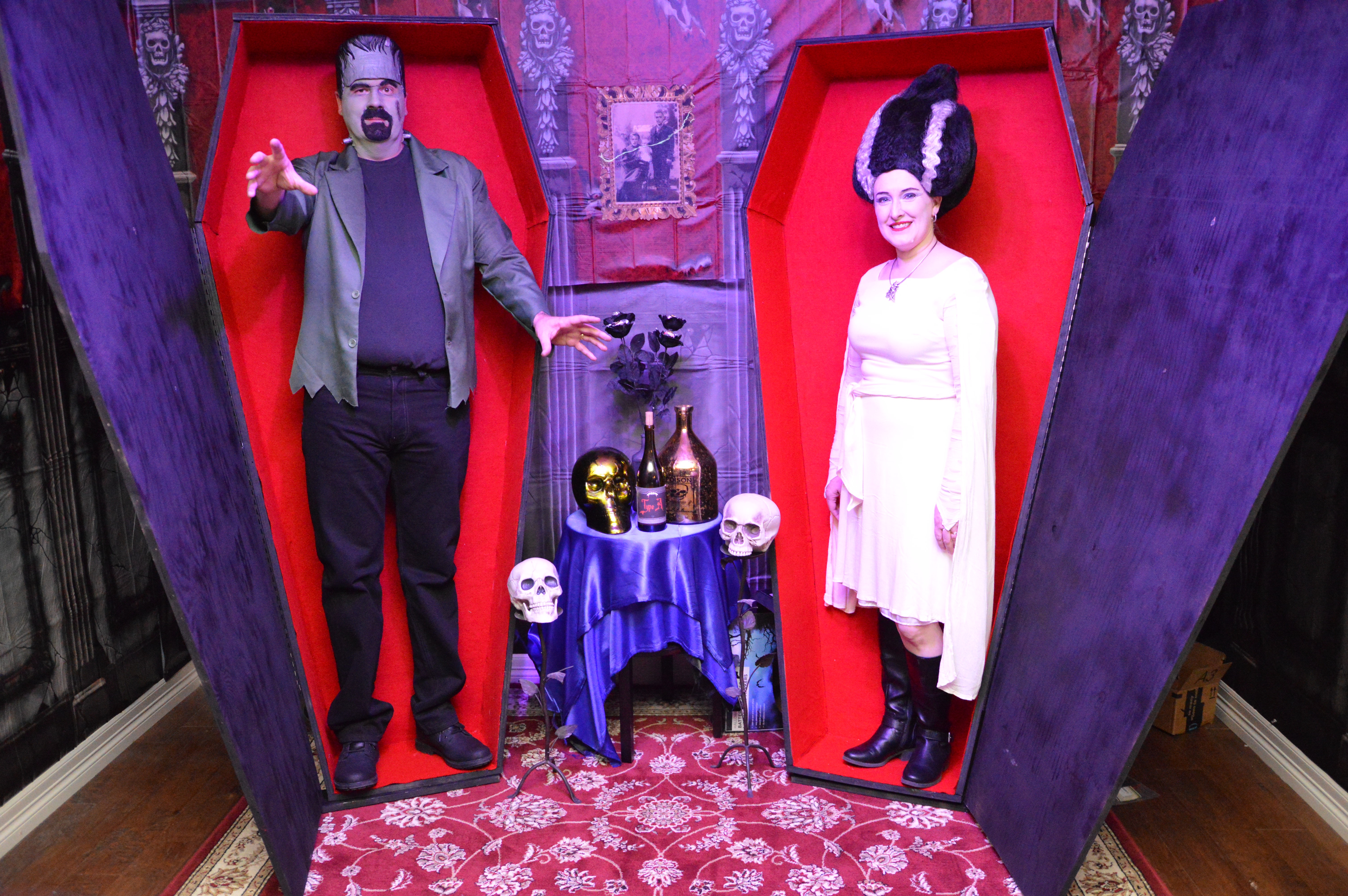 Don't forget the coffins!!! (You can find DIY videos on YouTube!)
We've found this room roll makes the perfect background Perfect for picture back drop!

Dracula loves to SUCK some blood… AND SO SHOULD YOU!!!
Serve up your favorite (red) wine labeled as your favorite blood type
| | | |
| --- | --- | --- |
| Labels included with mystery. | | |

Create a punch and label it your your favorite blood type!
Throw in some extra body parts as "goodies."

Or make your own concoction and serve it up in some blood bags
Need to order the bags separately. (Click here for options.)

Don't forget to serve your guests some devilish delights!
Here are a few of our favorite creepy appetizers!

With it being Dracula's 500th birthday, there is always room for cake!
The deadlier the better!

With Halloween approaching, there is no better time to plan your perfect Halloween Mystery Party EXTRAVAGANZA for your friends — and Terror en Transilvania is the perfect party for it!
Click the link below to find more Terror in Transylvania Party Tips