Bachelorettes and Bullets
A delirious evening filled with divas and dirty secrets.
Some simple suggestions on how to glam it up for your murderous girls night out!!!
Costume Suggestions
• Tiaras, buttons, beads, etc.–
No bachelorette party is complete without some "bachelorette accessories". Find the most popular ones here.
• Make a tiara for the bride-to-be. Or just for yourself if you are feeling special.• In order to make a lasting impression at Mindy's Bachelorette Party, check out the latest fashion trends and dress accordingly!

– Fashion Trendsetter: One of the few trend resources with free information on forecasting, trend reporting (color and materials), news service and up-to-date fashion information. Check here. 

– Trendstop: This is the top of the line, trend forecasting services and it is geared for the industry. They include stunning reports on fabrics and trim, color, graphics, knitwear, and accessories. Visit their site, you're in for a feast.

• Looking for the hottest hairstyle for Mindy's Bachelorette Party?
Check here for:
Trendy Long Hairstyles
Freshest Medium Hairstyles 
Chic Short Hairstyles
Some ideas on how to deck out your party space for your divas!
• Create a fashion runway for your guests to walk down as they enter the party. It will definately get them in that glamourous-state-of- mind.
• Aim for mild embarrassment instead of humiliation when it comes to using racy decorations in this bachelorette party murder mystery game. If your guests are uncomfortable in their surroundings, it won't be fun for anyone.
• Go wild with straws, shot glasses, etc. all in the shape of your favorite male part. There are a number of party stores (both local and online) that sell "Bachelorette Party items". Due to the lewd nature of many of these items, we don't have them posted on the website.
• Visit your local party store for balloons, streamers and other supplies to execute a color theme. Choosing one or a couple of colors to unify decorations around is a great way to pull everything together.
• Rent fun movies like, My Best Friend's Wedding, Betsy's Wedding, and Four Weddings and a Funeral and have them playing in the background.
• If you have extra time, play a few "bachelorette party games" during the party. Have your guests play the games "in character". Find some here.
• Decorate your venue with posters of good-looking guys!
Dinner or drinks? Either or. Here are some fun suggestions on what to serve your gal pals!
• Fun with Fondue. Consider serving a variety of fondues with your bachelorette party murder mystery game. Nothing invites gossip more than dipping over a pot together. Here are some great recipes.
• Don't be afraid to go greasy. This night is a night with "no calories", so bring on the pizza, chips and wings. This may be a great choice, too, if you plan to have a lot of alcoholic drinking involved.
• No bachelorette party menu is complete without a cake. For a more innocent bachelorette party, choose a bakery that is known around town. For a more adult themed bachelorette party, then a novelty cake is the perfect choice. It is to be expected, as they are quite common, but it always adds some humor to the night. If a bakery is out of the budget, then there is nothing wrong with a homemade cake and a selection of goodies.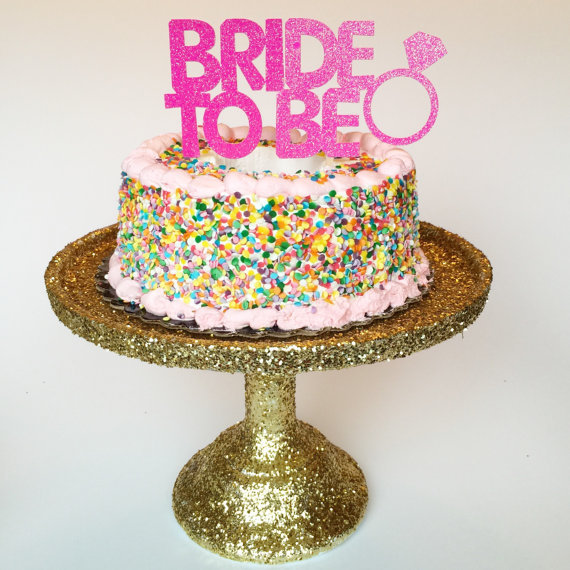 Click here to find a great cd with a bunch of high-powered tunes perfect for the night!
Make your own mix. Fill the cd with tunes like:
Let's Get This Party Started (Pink) • RESPECT (Aretha Franklin) • I Will Survive (Gloria Gaynor) • These Boots Were Made For Walkin (Nancy Sinatra) • Dancing Queen (Abba) • Strike It Up (Black Box) • It's Raining Men (Weather Girls) • We've Got The Beat (GoGo's) • Our Lips Are Sealed (GoGo's) • That Don't Impress Me Much (Shania Twain) • Let's Get It On (Barry White) • Sexual Healing (Marvin Gaye) • Get Down Tonight (KC And The Sunshine Band) • Freak Out (Chic) • She Bangs (Ricky Martin) • YMCA (Village People).
For Free Music– Visit your local library to borrow copies of any of the music above or your own picks.
Are You Up for
the Challenge?