A social filled with sisterhood, scandal and sinister behavior!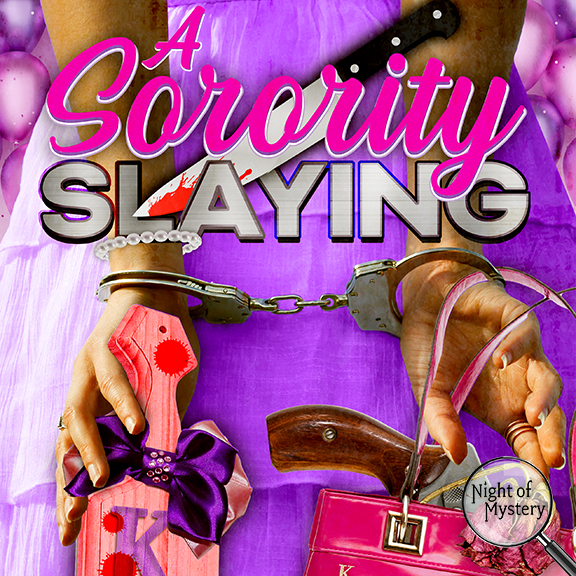 Brush up on your sorority words and etiquette here!
Speak Greek! 
What to Wear?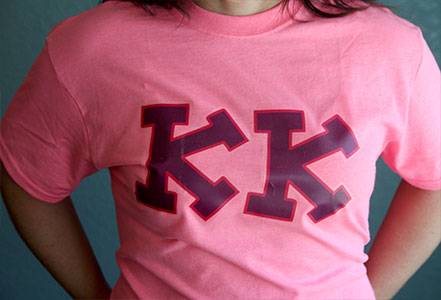 Download t-shirt template here
GREEK LIFE: SORORITY CEREMONIES AND RITUALS
"BIG" – Assigned to the elders of a Greek organization. Becoming a "big brother" or "big sister" in a Greek organization denotes that you get to become a role model to a "New Member" or "Pledge." As a big, you essentially become their advisor throughout initiation and during their time in college. The bond between big and little is very special, and often times a lifetime bond is forged.
"LITTLE" – In order to become a "big brother" or "big sister," you have to become a "little brother" or "little sister" first, and pledge to join a fraternity or sorority. While this position isn't an enviable one, especially when rushing, you get an older friend who can help you navigate the entire process of pledging. Some organizations allow you to choose your big or little. Other times it's randomly assigned. And sometimes, it's a little bit of both.
PLEDGESHIP – The process of pledging is typically a six to nine month process, though it depends on the organization you're pledging. This is where you'll go through the process of becoming a brother or sister of an organization, including being paired with a big brother or big sister. You must complete this period of time in order to join the fraternity or sorority and become an official member.
PADDLES – Paddles are traditionally an integral part of sorority and fraternity life, and are made by a "big brother or sister" and given to a "little brother or sister" within the organization. These wooden paddles are hand-painted and often contain the names of the big and little, along with the organization's crest, chapter, and colors. It's symbolic of the relationship between fraternity and sorority siblings, and is a cherished keepsake.
LAVALIERE – A necklace or charm of a fraternity that is given from a fraternity brother to his girlfriend, symbolizing his commitment to her. It also symbolizes the acceptance of the chapter. It is considered a very special, sentimental gesture by both the fraternity and the girlfriend if she is in a sorority.
PINNING – This is where a fraternity brother "pins" his girlfriend with the badge of the fraternity, symbolizing his long-term commitment to this person, and most likely a precursor marriage. This is a time-honored tradition and symbolizes that a brother views his girlfriend in the same, if not higher regard, than his fraternity brothers. At times, this isn't always met with acceptance by the brothers of the fraternity but it also denotes the sacrifice and commitment a brother makes to his chapter.
Time To Get Social!
SISTERS!!! With the semester coming to an end and pledge initiation right around the corner, it's time to let loose with our favorite fabulous females at our chapter social!
So let's get this party started with only the coolest Kappas on campus!
Hilary Hargrove – President. In charge of keeping the girls in order, Hilary will have some serious sleuthing to do if she is going to find a way to keep the Kappa Kappa house from being disbanded. 
Sarah Details – Secretary. While the duties of her office weigh heavily on Sarah, so does the future with her boyfriend. Can Sarah succeed in keeping her boyfriend and Kappa Kappa office? 
Amanda Dollar – Treasurer. Responsible for the Kappa Kappa budget and payment of expenses, things haven't been adding up recently, and Amanda needs to find out who is to blame. 
Patty Party – Social Chair. Known to throw wildly successful and entertaining parties, Patty takes responsibility for the sorority's popular reputation on campus. While this reputation attracts fun members, it also puts a target on Patty's back! 
Chastity Turner – Philanthropy Chair. With more service hours and donations than any past Philanthropy Chair, Chastity is a legend in her own mind. But when the numbers stop adding up, she will have some explaining to do. 
Rita Clinton – Recruitment Chair. Pinned by her beau earlier this week, Rita's future looks bright… if she can survive the allegations of hazing brought by her pledges.  
Perfect Pam – Panhellenic Representative. With many allegations of bad social behavior pending against the house, Pam is the one who will have to convince the Panhellenic Board that the Kappas should NOT be placed on probation or suspended or – worst of all — disbanded! 
Heather Hancock – Active Legacy. Living in the shadow of her mother, Heather has a lot to live up to if she plans to make her family proud. 
Prudence Smith – Active. Skeptical of her fellow sisters, Prudence will fight to make sure that the Kappa Kappa name is not tarnished by scandal. 
Betsy Grades – Active. Recipient of the prestigious Kappa Kappa scholarship, Betsy needs the sorority to stay active – her education (and her future) depends on it! 
Elizabeth Money – Active. Coming from a wealthy family, Elizabeth wants to leave more to the sorority than her service hours. 
Dakota Delta – Active. With Dakota's brother dating a Kappa, she is torn between her sorority sisters. Will Dakota have to choose between siding with her brother's current girlfriend or his ex? 
Penny Pledger – Pledge President. While dissension among the ranks is brewing, Penny is certain she can pull the new members together to have the strongest pledge class in Kappa Kappa history.
Connie Cartwright – Legacy pledge. Connie's family connections gave her an unfair advantage in rush… one Connie will have to overcome if she plans to be part of a very cohesive pledge class.  
Samantha Johnson – Pledge. Although Kappa Kappa wasn't her first choice in rush, there is no place Samantha would rather be – now she just needs to prove it.
Darla Darling – Pledge. Positive, enthusiastic and in love with everything Kappa, Darla is any sorority's dream pledge… as long as her twin sister doesn't ruin it for her!  
Carla Darling – Pledge. Distraught over the treatment that the pledges have received in rush, Carla can't keep quiet for much longer. The question is, who will Carla take down in her protest and fight? 
Hazel Green – Pledge. Rushed for her grades alone, Hazel has some roadblocks to remove before the girls will see her as the party rockstar she desires to be! 
Allison Almighty – Advisor. As an alumnae, Allison is here to offer her advice and guidance to keep the girls on the straight and narrow. There is no way Allison will let any Kappas destroy what she helped to build. 
Cicily – House Mom. While the Kappas are worried about keeping their chapter, Cicily is simply worried about keeping her job. Or is there more than that which is at stake?
*** Some characters may not be included, depending on what version you order.
Is it t-shirt attire or a black dress affair? Either way, you will want to dress your best for your sisterhood soirée!!!
Costumes
You may want to check with your hostess:
Is it a t-shirt attire?
If so, we have you can make your own by downloading this iron-on transfer and adhering it to your own t-shirt!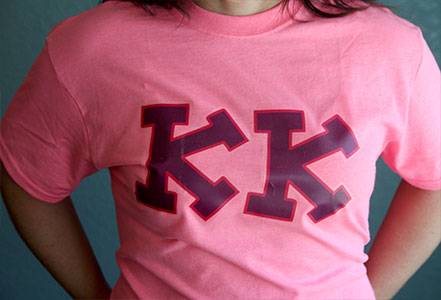 Download t-shirt Template Here
Or a black dress affair?
Add some Kappa flair by accessorizing with shoes and statement jewelry in your sorority's colors — Pink and Purple!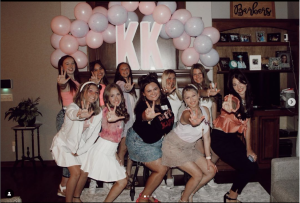 Costumes
You may want to check with your hostess:
Is it a t-shirt attire?
If so, we have you can make your own by downloading this iron-on transfer and adhering it to your own t-shirt!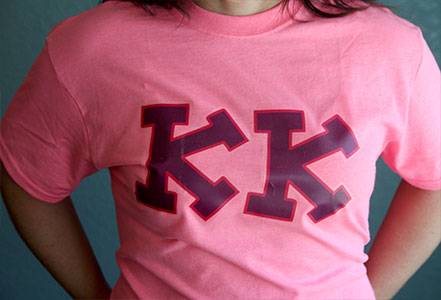 Download t-shirt Template Here
Or a black dress affair?
Add some Kappa flair by accessorizing with shoes and statement jewelry in your sorority's colors — Pink and Purple!
For the perfect hair…

Click below for steps on how to create your perfect hairstyle for your hair!
French Twist
Chignon
Loose Waves
Star Fire Pony
Braid Bun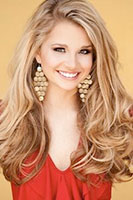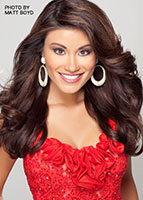 FOR MORE IDEAS on the perfect hair, see this link.
From pledge paddles to sporting your "
K

"s – figure out how to make the party complete!
Decorations
It's All About The Letters in this Murder Mystery for Women Game!
Little or big and everything in between. Look for and/or create "K"s to scatter throughout your party space to make it a truly Kappa Kappa Party!
• Look for wooden and/or carboard 3-dimensional letters at your local craft store.
• Cut out of carboard and cover with fun fabric.
• Spray paint letters your have cut out of cardboard, foamcore or wood!
• Use spray paint to cover something that have cut out or molded!
• Cut K's out of foam core and bedazzle them with a glue gun and jewels!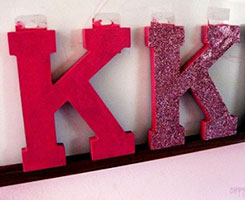 Other Kappa Ideas
• Make a Kappa Kappa banner to welcome everyone in!
• Make and hang pledge paddles!
• Create and hang a composite picture. Insert the pictures from your girls in the chapter to make it more personal!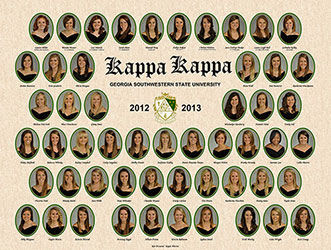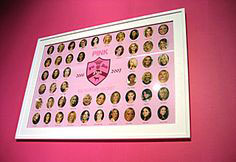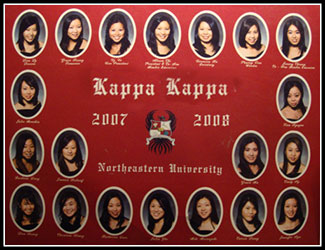 Setting the Table
• Make a pink or purple table skirt out of tulle. Directions here.
• Construct one long table for dinner. Use a brightly colored or metallic piece of fabric for a runner.
• Drape table with gossamer and put white twinkle bights underneath to illuminate.
• Include jewels glued to the edges of tablecloths and gold, pink or silver-toned paper plates, cups and silverware.
• Purchase purple or pink colored plastic cups and hot glue fake jewels to the outside of the cups, because what sorority girl doesn't like sparkle?
• Use a centerpiece of white roses (fake or real) in a clear vase filled with sparkly gems or beads.
• Finish off by tying a tulle fabric bow onto each chair.
• Display your menu for everyone to see or have it at each place setting.
Go Overboard with Color!!!
One way to really turn your space into a party place would be to acentuate your color theme. You can't go wrong with Kappa purple and pink!
To pull the color scheme through to your whole space consider the following:
• When decorating a large area or to make an area look more intimate and festive, consider draping purple, pink, or silver gossamer across the ceiling, walls, and edges of the tablecloth. Combine two colors for a fabulous appearance.
• A little spray paint can go a long, long way. Spray paint novelty items, vases, old wine bottles, etc. to help bring out the color theme and add inexpensive decoration to your party.
• Have a tablecloth — whether plastic or fabric — the colors of your choice.
• Accentuate your tablecloth with the alternative color by using paint pens or fabric paint to paint on decorative accents.
• Don't forget to sparkle! Sorority girls love to shine, so don't be shy with the metallic spray paint and/or bedazzling your decorations with glitter and/or jewels!
• Use streamers, paper lanterns and/or large sheets of fabric to really bring the color through in large spaces.
• Make sure your party-ware is color themed! It will bring it all together.
USING FABRIC
There are many ways you could use fabric to help bring through your color theme.
• Drape brightly colored fabric on the walls like banners.
• Make a table runner.
• Drape over furniture.
• Create decorative pillows.
• Tie to the back of a chair.Places to find fabrics inexpensively:
– Searching clearance bins at fabric stoes
– Second hand shops
– The fabric section at Walmart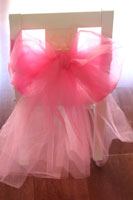 If you want to go fancy with your lighting, check out some of these options!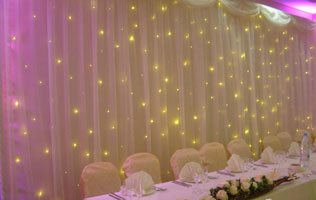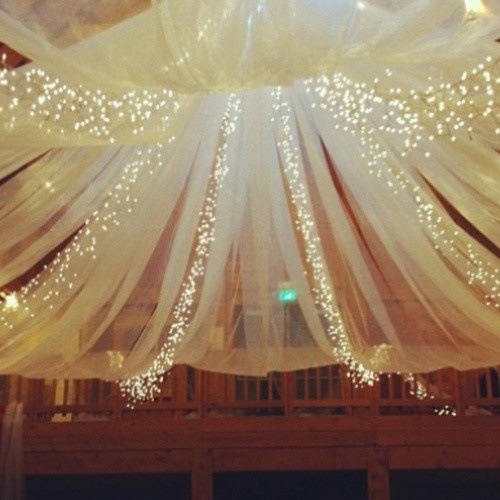 CREATE A PHOTO SPOT!!!
Give your guests an unforgettable souvenier by setting up a photo area where they can capture a picture of themselves in character.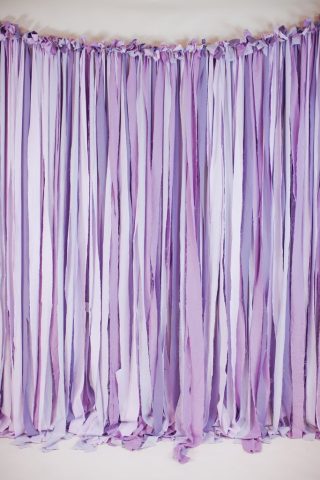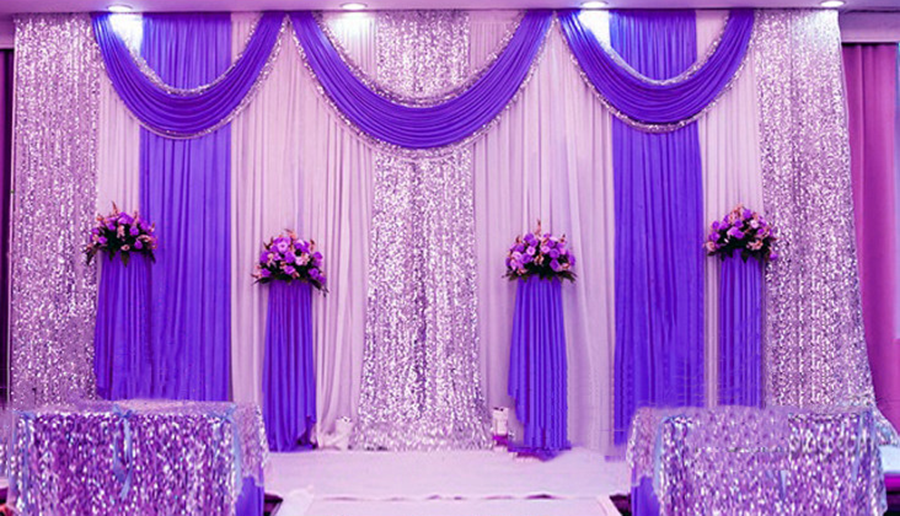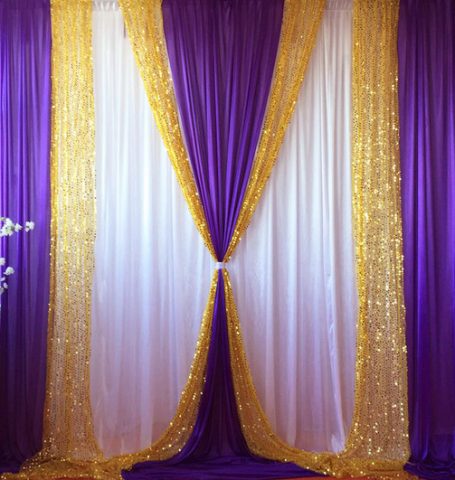 A few suggestions:
• Pick a place where there will be good lighting.
• You can make it as elaborate or simple as you want.
• Accessories and decorations can make the difference. Have some extra props on hand that your guests can pose with.
• An easy way to create a background is to use a "scene setter". These affordable rolls of images transform your room instantly and make for a good backdrop to your picture.
• Make sure there is enough room to fit everyone in to the frame.
• For individual shots of guests, designate someone to be in charge of pictures as your guests arrive.
o Consider your character list and which character would fit the role of taking the picture. Ie, if you want mug shots, perhaps ask the investigator to be in charge of taking the pictures.
• For a group picture, take one just before the introduction is read or right after the solution is read (before people may start heading out).
o These are two times when you can count on everyone being around and attentive.
BACKDROP AND POSING IDEAS for the sorority theme
• Hang a Kappa Kappa on a wall and all pose in front of it.
• Make a pyramid with your fellow Kappas!
• Create LARGE "K"s and have them standing up.
• Have additional props for posing in pictures (boas, mustaches, crowns, tiaras, sunglasses, etc.)
From delectable dishes to themed-appetizers, we've got an array of ideas for you to explore for your menu at this murder mystery for women game!
Food
By far, this is our favorite suggestion for this theme!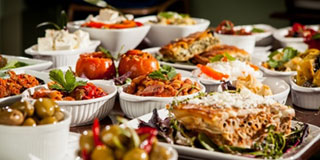 Plan your menu around Greek food. Whether you do appetizers and sweets or a full on meal, there are plenty of party items to serve! Check out these recipes for a GREEK PARTY MENU.
KAPPA KAPPA IS WHERE IT AT!
Theme your foods with by naming them with Greek adjectives: Sorority Spinach Dip, Kappa Kebobs, Sister's Strudel, etc.
IT'S ALL ABOUT THE K'S
Kabobs, Kingfish, Kosher pickles, Kringle, etc.
EAT LIKE A COLLEGE STUDENT!
Serve all your favorite dishes from college – from mac'n cheese to ramen noodles. Jello shots to keg beer. Anything is game with this menu!
Take your favorite cake and add a knife and some strawberry jam – heat it in the microwave for a few seconds to get it the right consistency and then drizzle!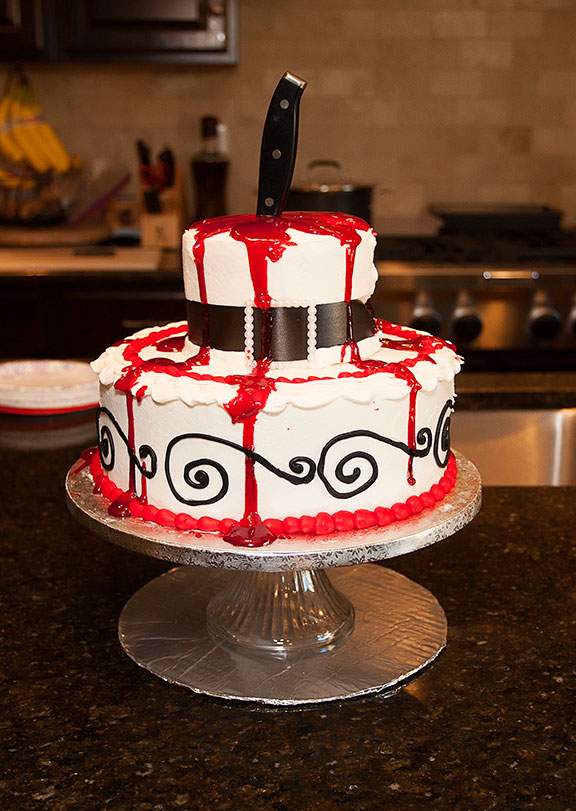 OR GO FOR A "K" CAKE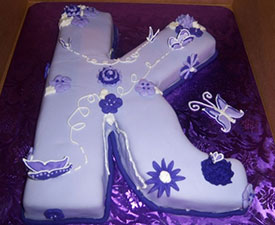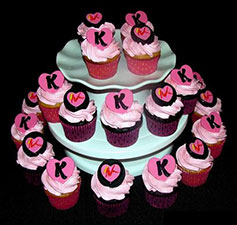 Are You Up for
the Challenge?