Madness at Kelly's Sisterhood – A Sorority Slaying Mystery Party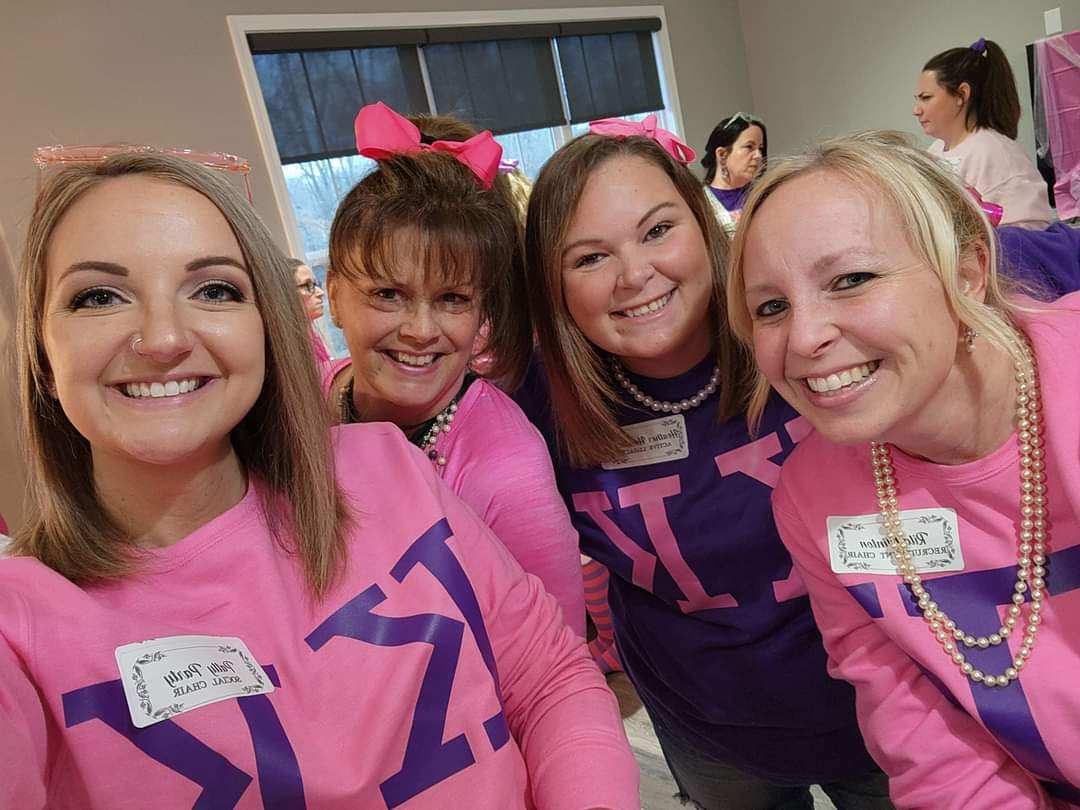 Sorority Slaying was the third murder mystery party we have had, all three from Night of Mystery.  We had a wonderful turn-out with 22 ladies ready to find out who the murderer and victim would be.
The ladies received their roles a few weeks in advance and some started practicing their characters immediately.  We love the Night of Mystery parties because they are so easy to run.  I have all of the materials ready to go and the ladies are able to start as soon as they arrive.  Everyone wants to find the perfect outfit, which Kappa Kappa Sorority was an easy choice for decorations and outfits.  We used sorority paddles for awards in addition to certificates, which was a big hit and my cookie lady made perfect cookies for the night.
I am already being asked when the next party is.  We cannot wait!
Each month we highlight one of our customers who has posted on our blog and award them a FREE party! To get your $5 coupon AND be entered in the Party Of the Month contest for a chance to win a FREE party, please email your pictures and party description to: nompartyofthemonth@gmail.com
Are You Up For The Challenge?