Murder at the Juice Joint – POM 3/22
We had the best murder mystery party at our Murder at the Juice Joint! Our 25 guests all dressed to the best and knew their bees-knees. Everyone played their roll to the tee and had such a great time. The story line was great and had a unique dialogue that each guest could interact with.
We turned our garage into a smokey gambling hall, completed with brick interior, booze boxes (thanks for the labels!), roulette and much more!
It had a disguised library entryway and was where the murder happened (that dirty, cheating Nick Nemetz).
We had a fully stocked bar (can't be a juice joint without a bunch of booze, duh!) my husband (and co-host) was the bartender and made everything from our "killer cocktail" menu while accepting brides and extorting information. I was Rosie and ushered (with the help of Cy) everyone into the "tea parlor" (our disguise) with the password "noodle juice". 
We also had a jail with a suspect's photo-opp. we made wanted signs of all our guests, who loved that custom element.
We also made sure our party music was straight from the 20s.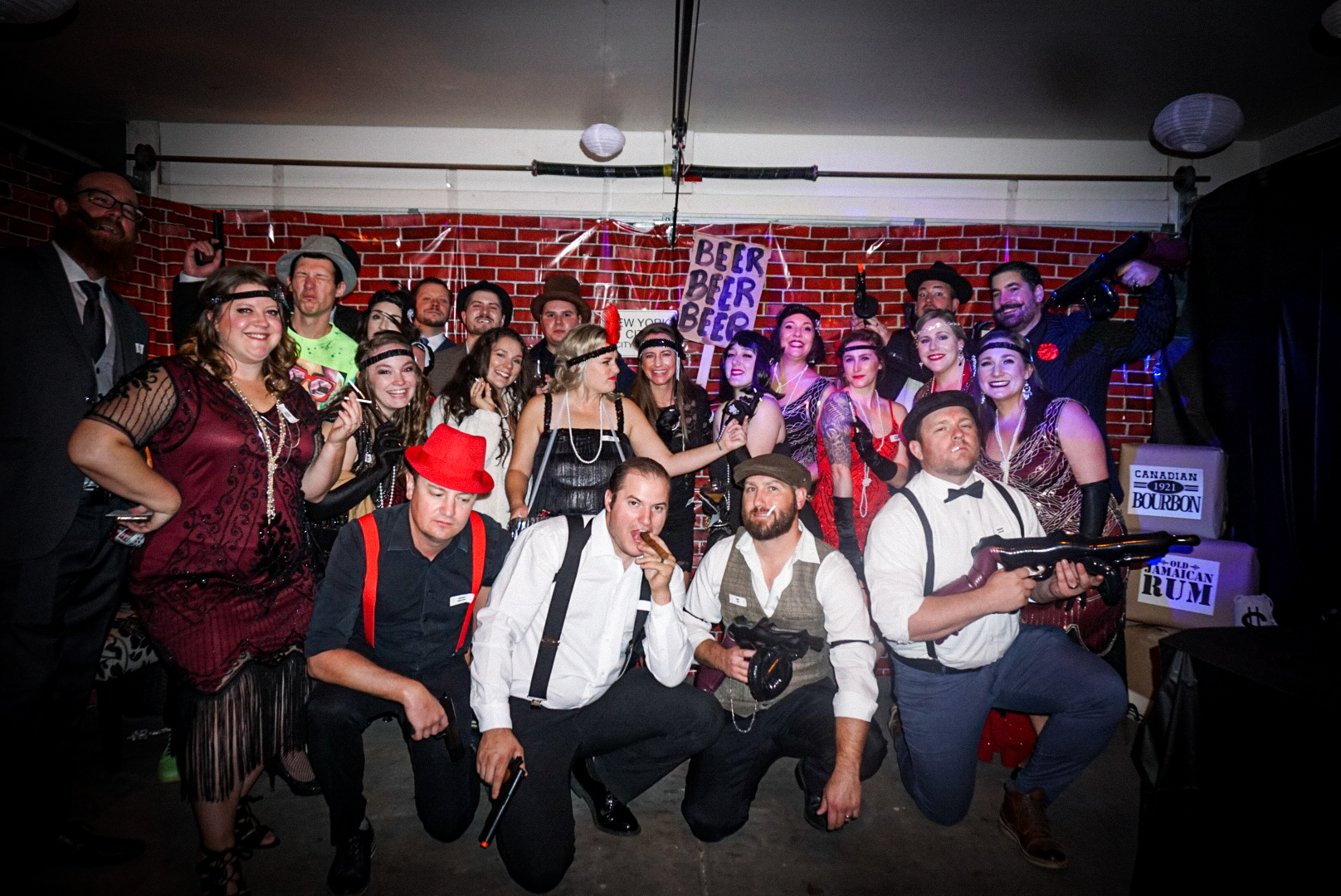 Thank you for all the additional party materials! We appreciate the opportunity to bring our friends back together for a roaring good time! We would love nothing more to be able to do this again (I already have my eye on that trailer park murder) and hope to be considered for a free party!
Each month we highlight one of our customers who has posted on our blog and award them a FREE party! To get your $5 coupon AND be entered in the Party Of the Month contest for a chance to win a FREE party, please email your pictures and party description to: nompartyofthemonth@gmail.com
Are You Up for the Challenge?