How Do Murder Mystery Parties Work
Mystery parties are lively, interactive events where the host and their guests work together to collect clues, work out puzzles, and solve a fictional crime. If you've been invited to a mystery party or you're considering hosting one yourself, you're probably wondering, "How do murder mystery parties work?" 
These exciting events can happen in many different places, including:
The host often orders a themed mystery template from a company like Night of Mystery and assigns raucous roles to each participant. 
Mystery parties are an entertaining and engaging way to spend an evening with friends or family.
Mystery parties can also be a fabulous forum for groups of people who don't know each other well to break the ice. What's more, you can customize the theme to suit different interests, ages, and group sizes. Read on to find out how to do a mystery party and make the most of the experience.
How Do Mystery Dinner Parties Work?
Mystery parties can be a fantastic way to bring people together for a memorable and enjoyable experience but how do murder mystery parties work?
An evening of felonious fun is well worth the effort of planning and preparing for the event. 
During the party, participants will interact with each other and solve the mystery by:
Questioning other characters
Piecing together the puzzle.
The host may provide additional hints or information as the party progresses to help everyone solve the mystery.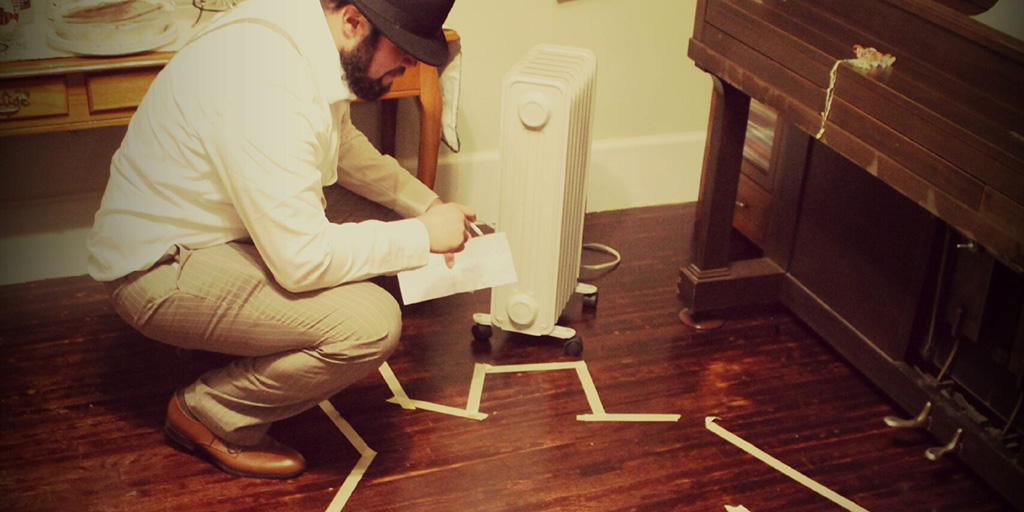 Here's a general overview of what you can expect at a mystery party.
Decide On Your Date and Location
The first step is to set the date and location for your mystery party. Knowing where you'll have it and how many guests you anticipate will help with the step of picking a theme.
Choose from Mystery Dinner Ideas
The most crucial part of the party is the theme. When you order a mystery party template from Night of Mystery, there are numerous different themes you can choose from, such as a murder at a millionaire's mansion, bloodshed at a beauty pageant, or a crime on a cruise ship. If you're looking for more kid-friendly or conservative mystery dinner ideas, rest assured that there are also clean versions available for many mystery themes. 
Invite Your Guests and Assign Roles
Once you've chosen your theme, invite your guests to the party. It's a good idea to get a final head count before purchasing your theme since the mystery party templates are customized to the size of your group. Night of Mystery offers free downloadable invitations, so you can give your guests all the necessary details about the theme and what they should expect. 
Next, assign your mystery dinner party characters based on the personality and interests of each of your guests. Or allow participants to choose their own roles.
Each Night of Mystery template comes with:
A detailed host guide that includes a schedule for the evening
Complete character descriptions
Character objective sheets
Evidence
Name tags
Accusation sheets
A detailed solution
Award certificates
You'll also get customizable invitations that include character info, theme elements, and party details, so your guests can plan their personas and get costumes.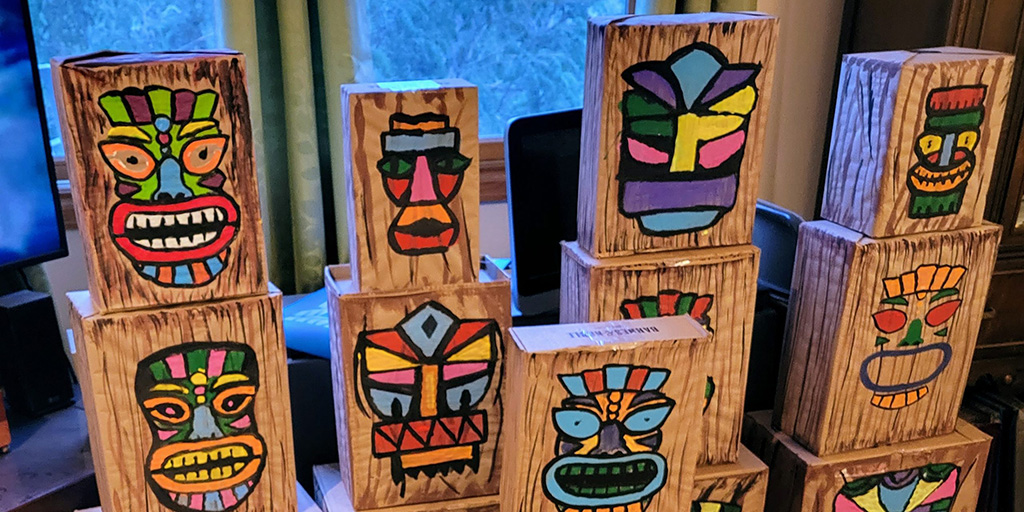 Set the stage with decorations and props for your guests to use as they solve the mystery based on your chosen theme. For extra inspiration, click the "party tips" tab for each mystery or check out the Night of Mystery Pinterest page.
Design your party space to match your thrilling theme. If your mystery involves chaos in the Caribbean, transport your guests to the tropics with a beach vacation vibe. Or, ready the room with a Roman motif to create a terrifying toga party.
Organize Refreshments
Most mystery parties involve food and drinks but only sometimes a sit-down dinner. Make sure your guests know ahead of time whether they should come prepared for light refreshments or a multi-course meal. 
Depending on the theme, there might be a medieval feast, circus-themed snacks, or a wine tasting and charcuterie board. To get some mystery dinner ideas, discover recipe recommendations in the "party tips" section of each mystery page on Night of Mystery's website.
Embrace the day's drama and encourage all participants to stay in character throughout the mystery party. Staying in character helps to create a more immersive and authentic experience for everyone.
Before the party, take some time to familiarize yourself with your character's background, personality, and motivations. This will help you to feel more comfortable and confident in your role. 
Body language and facial expressions can help to convey each character's emotions and personality. Pay attention to how you move, stand, speak, and interact with other players to help everyone stay in character.
Finally, remember to stay open to improvisation and adapt to new situations as they arise. This will help you to remain committed to your role and respond to unexpected twists and turns as the plot unfolds.
But how do murder mystery parties work when the day to play arrives? If your mystery party template comes from a high-quality source like Night of Mystery, here's what you can expect as the evening progresses and the plot thickens.
Guests arrive at the party in character with the appropriate costumes and props for their assigned roles.
The host reads the intro document from the mystery party template to explain the theme and how the event will go.
The characters receive their ominous objectives, start collecting clues, and form alliances or animosity with the other players to solve the murder or hide their motives.
A mysterious murder takes place! At this point, the victim can become the investigator or another character and continue playing.
The players keep sleuthing while the murderer attempts to throw the others off their trail. 
When the investigator decides that there's enough evidence to make their case, each guest will fill out their "whodunnit" form and make their accusation.
The investigator discloses the devious villain's identity, closing the case. 
Finally, the host can give prizes and awards like best actor or costume. 
If you've been thinking about hosting a mystery dinner party or you've been invited to attend one, rest assured that the surprise and suspense will make all your efforts worthwhile. Mystery dinner parties are an entertaining and creative way for people to express themselves and let loose. 
Each Night of Mystery party comes with everything necessary to make the murder mystery a straightforward and fun experience for hosts and guests alike. From detailed character sketches and customizable invitations to ingenious inspiration for costumes, decor, food, and games, you'll have exactly what you need to make your mystery dinner party a sensational success. 
Are You Up For The Challenge?