A Clueless Murder - Whodunnit Murder Mystery Party| Party of the Month
Every month, we highlight a mystery description and pictures that someone has emailed us for a FREE party!!! Here is another winner! Find out how to enter and win yourself here!
---
This was our fourth Night of Mystery party and we went all out. We had all the rooms and weapons..my husband even made a pool table. We a memorial table for Mr. Boddy at the entryway, and everyone paid their respects as they picked up their info packet.
Other touches that made the A Clueless Murder so fun:
A photo booth
Signs for each room and all the weapons
Custom glassware for all the guests to take home
And my daughter decorated a fabulous cake!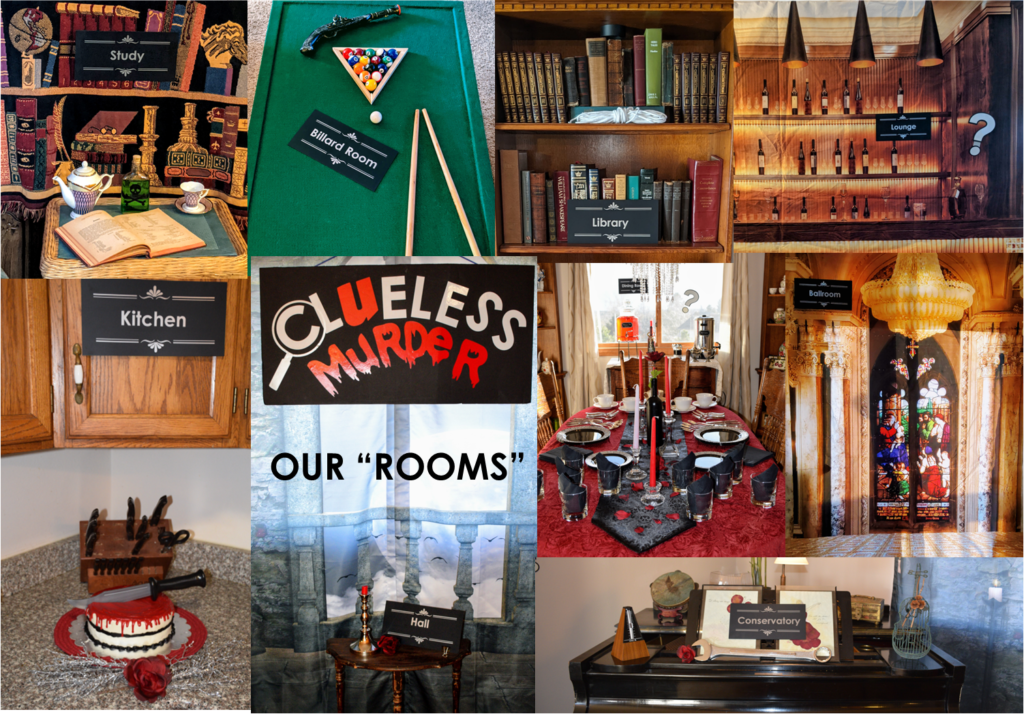 We even bought a fake chandelier for the Dining Room and redocorated the bathroom to match. We gave DVDs as prizes to go with the awards (CLUE, Knives Out, Muder on the Orient Express).. All our guests were perfectly in character and no one missed a beat.
Everyone said it was the best time they had had in a long time …or at least since the last party 🙂.
They're all looking forward to this summer's Murder in Margaritaland.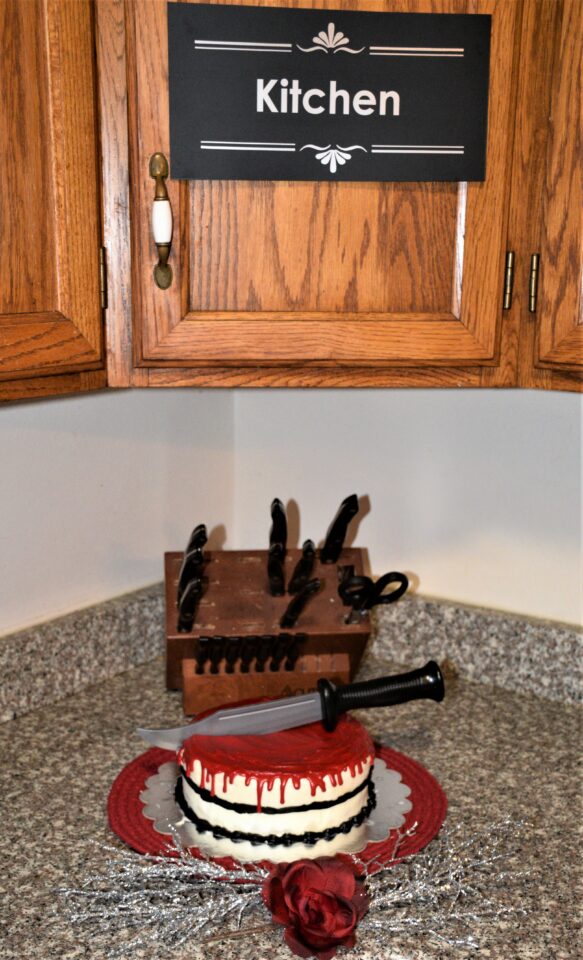 ---
Click here for more pictures from this and other A Clueless Murder
Night of Mystery Parties!
Each month we highlight one of our customers who has posted on our blog and award them a FREE party! To get your $5 coupon AND be entered in the Party Of the Month contest for a chance to win a FREE party, please email your pictures and party description to: nompartyofthemonth@gmail.com
Does this look like a party to die for? Why not host your own "A Clueless Murder"?