Every month, we highlight a mystery description and pictures that someone has emailed us for a FREE party!!! Here is another winner! Find out how to enter and win yourself here!
---
Wow! Thank you to the writers at Night of Mystery! I have used several of your mysteries over the years. Murder Under the Big Top was my absolute favorite!!
We converted our garage into a circus complete with a concessions stand, midway, photo booth, and eating area. Our participants brought great food, awesome costumes, and excellent acting skills!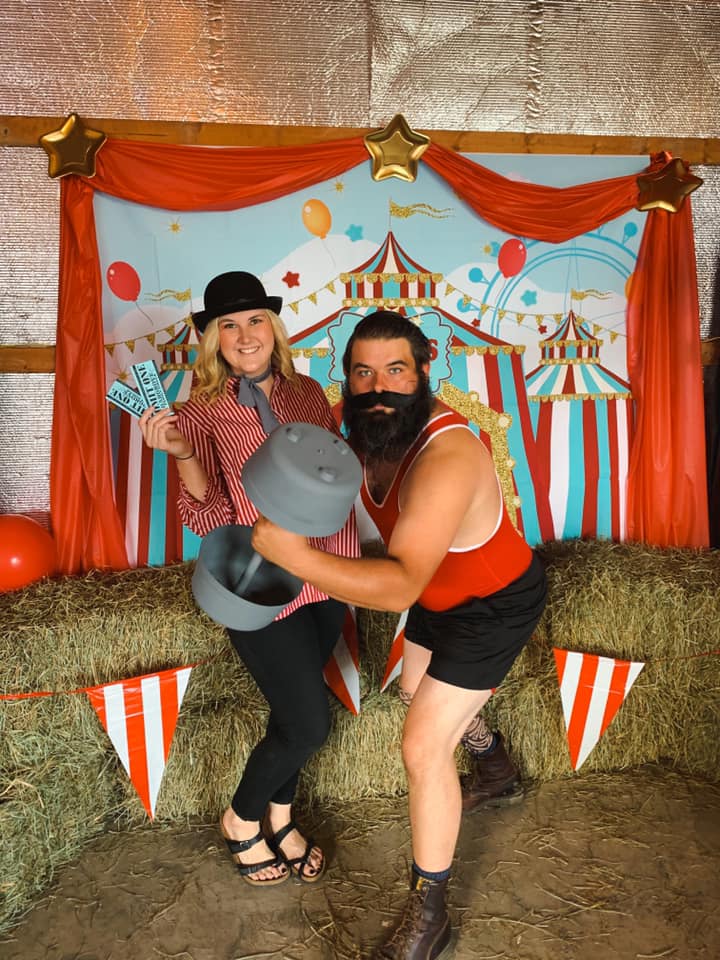 Our playlist included classic sneaky songs and circus music! After the voting, we gave prizes for Super Sleuth (1), Dressed to Kill, Mr. Moneybals, Drama Queen, and Best Couple Costume award.
Everyone had a wonderful time and said they are already looking forward to the next one. In the past I've done Murder in Margaritaland, Murder at the Deadwood Saloon, Cruising for Murder, and Murder at the Juice Joint. My largest one was with over 100 people.
I always host and choose not to play along. I'm amazed at how smoothly everything goes throughout the whole process from planning to the actual party. They always come off without a hitch! I tried one other company once before and it in no way compare to the high quality of your mysteries.
THANK YOU for providing us with many fun times and happy memories!
Beth, from Kentucky
Click here for more pictures from this and other Murder Under The Big Top
Night of Mystery Parties!
Each month we highlight one of our customers who has posted on our blog and award them a FREE party! To get your $5 coupon AND be entered in the Party Of the Month contest for a chance to win a FREE party, please email your pictures and party description to: nompartyofthemonth@gmail.com
Host Murder Under The Big Top NOW!