Murder Among Bethany's Mateys! | Murder Among the Mateys - Pirate-themed Murder Mystery |Party of the Month - September 2021
Every month, we highlight a mystery description and pictures that someone has emailed us for a FREE party!!! Here is another winner! Find out how to enter and win yourself here!
---
We did the Murder Among the Mateys mystery as our second annual murder mystery dinner party. This was our first murder mystery from Night of Mystery, and we absolutely loved it!!! We are already planning our next event, and it will definitely be another NOM.
We ended up having more than 50 people, and each one of them had a blast. Most of the guests went all out on their costumes and really owned their roles. Because of some last minute restrictions and a venue change we even ended up having a few teens join our fun and they picked it up and joined in perfectly. We were pleased that it ended up being "family friendly" enough.

We went all out with the invitations, prizes, and food, and decorations; including making a giant mast/sail for the entry as well as a photo backdrop where we photographed each couple/family as they arrived. We even included plastic "gold" souvenir cups and age-appropriate treasure boxes for guests as they left. The extra materials included with our downloaded package made it easy to brainstorm and come up with fun creative ways to decorate and add flare to the event.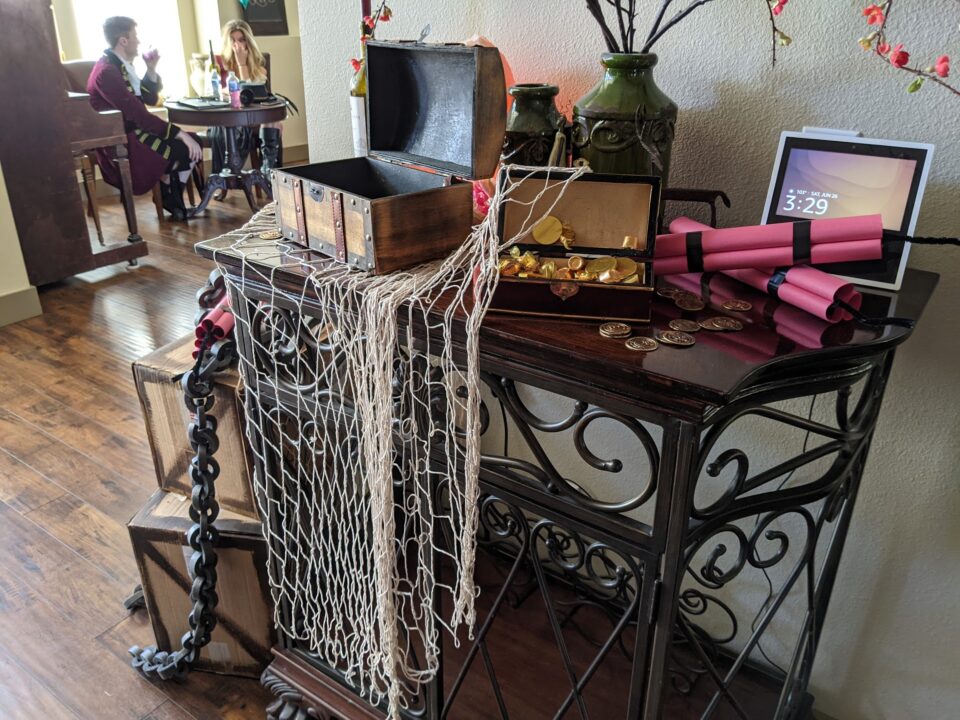 The organization of the materials was amazing. That made preparation and setting up a breeze. It was super easy to follow and the guests were able follow along and play their roles on the fly.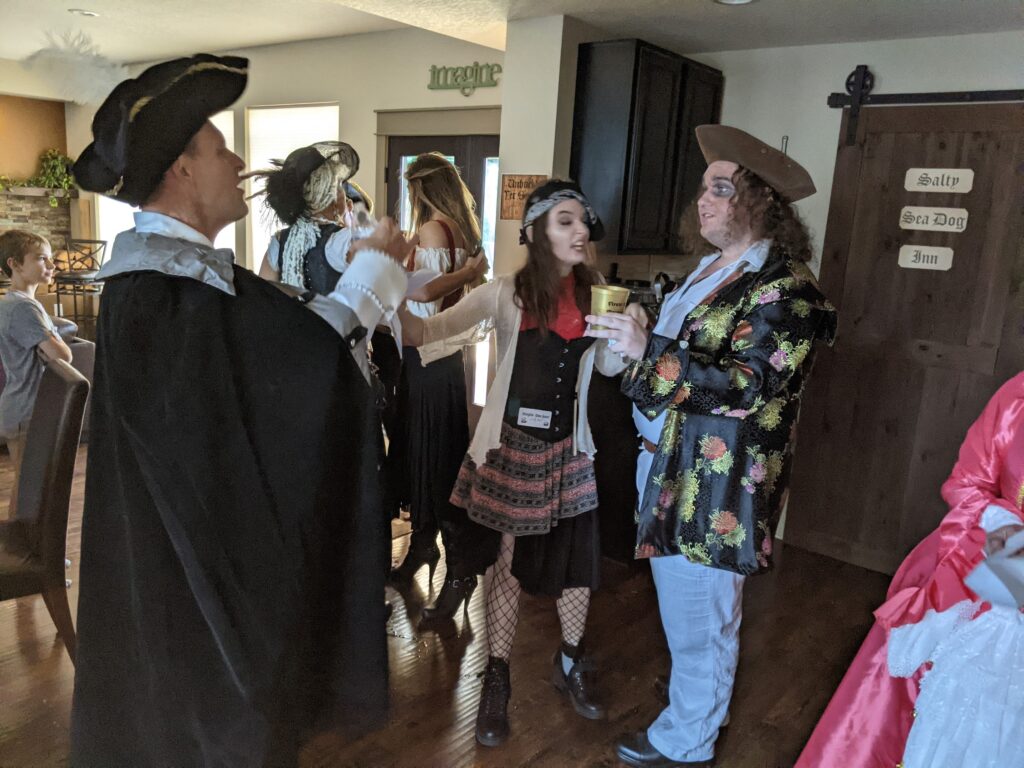 We loved this package and can't wait to start our next one! Thanks for putting out a wonderful product!
---
Click here for more pictures from this and other Murder Among the Mateys Night of Mystery Parties!
Each month we highlight one of our customers who has posted on our blog and award them a FREE party! To get your $5 coupon AND be entered in the Party Of the Month contest for a chance to win a FREE party, please email your pictures and party description to: nompartyofthemonth@gmail.com
Host Murder Among the Mateys NOW!