Looking for the perfect way to compliment your arrrrrr-some
Murder Among The Mateys
mystery?
Look no further – you now receive these directions, designs and templates with your
Murder Among the Mateys
party!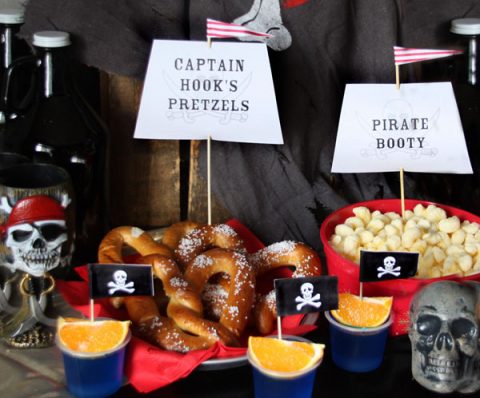 Need a way to direct your guests to the Salty Sea Dog Inn?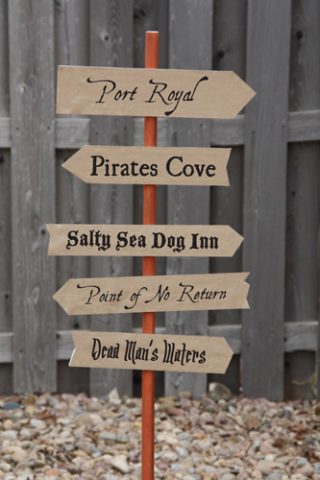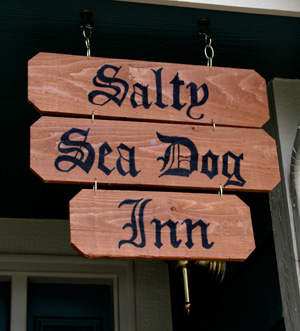 Both sign templates and directions included with mystery.
Once inside, how about a couple of signs to get ye pirates and patrons in the mood?
(9 sign designs included)
Along with some pirate banners!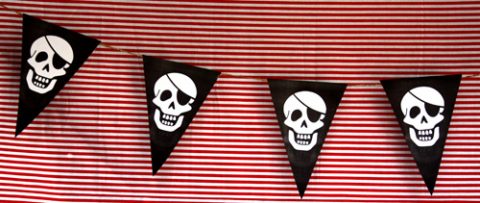 (Templates included for this and a "Yo Ho Ho" banner)
And what is ye mystery without a treasure map?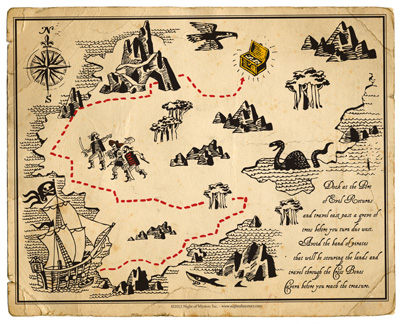 And find complete how-tos on making some excellent decorations like:
Tattered pirate sails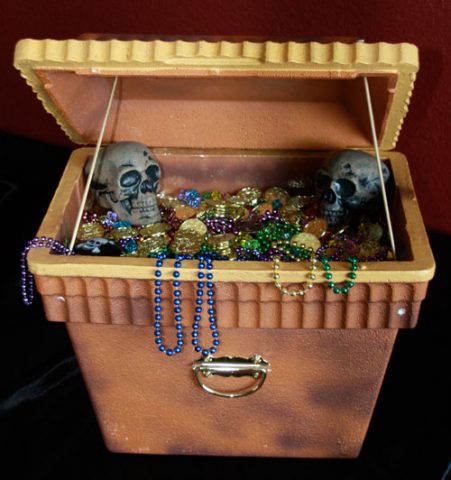 Or ye own treasure chest
Who can forget the food?
Included is a pirate-designed menu, along with food sails to both accentuate your food AND to label some of your appetizers, entrees or desserts – simply add in what YOU are serving and print them out!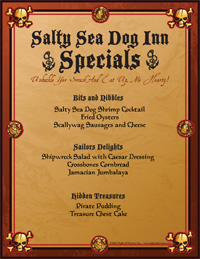 Menu you can personalize with your own items.
Sails you can personalize with your own items.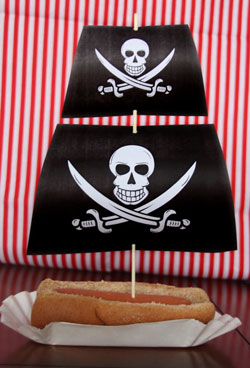 And sails make your food "pirate"y.
Included also are growler labels to serve ye ale, rum and any other beverage out of!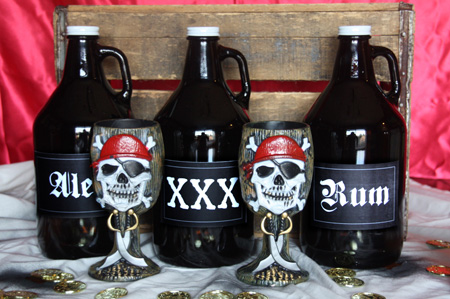 Think this isn't enough?
You will find more included with your mystery…. but if, by chance, you STILL aren't satisfied (we think you will be), you can – and we suggest you do – visit
MurderAmongTheMateys
.com
to find EVEN MORE tips and treasures on throwing THE BEST
Murder Among the Mateys
party around!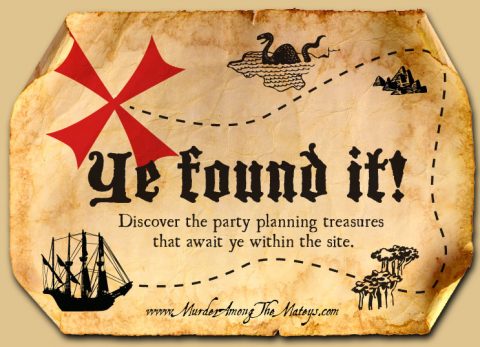 Complete with all you need to know on:
Throw
Murder Among the Mateys
on September 19th for
Talk like a Pirate Day!
It's the most festive non-holiday-holiday around – celebratin' ye 10th birthday this year!